Data Debrief: Meeting Your Camper's Needs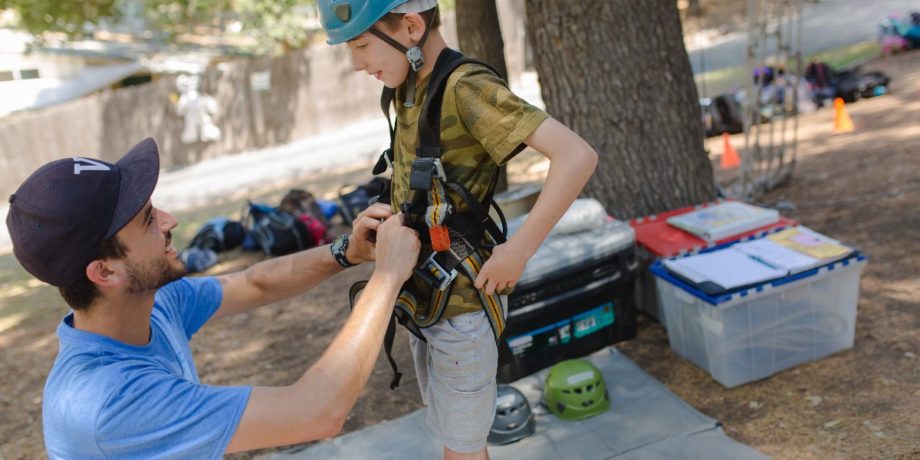 Data Debriefs concentrate on the findings from our summer 2017 research-practice partnership with Challenge Success. If this is your first visit to our blog, we recommend that you start here for an overview of why we're talking about research at camp.
Data not really your thing? Check out our Beyond The Data posts (like this one) for real stories about learning and growing at camp!
Hello again, and happy summer! With the first day of camp fast approaching, we know there may be some new and not-so-new camp families out there feeling those first-day nerves. It's only natural to do a bit of wondering and worrying, and we know that in the end, most first-day nerves can be traced back to the same concern: will my child be safe and cared for at camp?
We want you to know that our number one priority in selecting and training our camp staff is ensuring that we've built a team of people who will put their campers' needs first every moment of every camp day. So how well are we meeting our campers' physical and emotional needs? Let's take a look at the data!
Researching Camper Well-Being
Evaluating camp's ability to support camper well-being was a crucial piece of Challenge Success's study. (If you're new to our blog or need a quick refresher on the study's details, click over to our first data debrief). Camper safety always comes first, and you can see that in the order of Challenge Success's research questions:
In what ways does the summer camp environment support camper engagement and well-being?
In what ways does summer camp provide campers with opportunities to practice and develop social and emotional learning (SEL) skills?
Campers need to feel safe in order to learn and grow, so data collection included specifics about camper safety and well-being at camp.
Meeting Campers' Physical Needs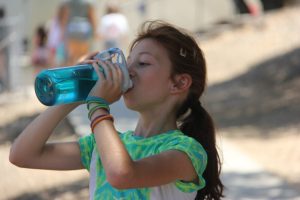 Camper surveys, counselor surveys, parent surveys, and activity observation protocols all included questions intended to measure the extent to which campers' physical needs were met throughout the camp day. Were campers drinking enough water? Were groups stopping for rest breaks out of the sun? What about bathroom breaks? Were safety instructions at each activity clear and thorough? Surveys and observations forms included a response scale, from 1 (strongly disagree) to 5 (strongly agree). Here are a few highlights from Challenge Success's final report:
Challenge Success researchers and camp leadership team staff conducted 30 different activity observations, and marked that they agreed with the prompt "The counselor uses excellent judgment in assessing and addressing physical risk" 100% of the time.
100% of activity observations also indicated agreement with the phrase "The counselor recognizes and meets campers' physical needs and actively encourages getting water, staying in the shade, taking a break, reapplying sunscreen, etc. as appropriate."
99% of campers who completed surveys agreed with the prompt "I was encouraged to drink enough water each day." With over a dozen drinking fountains spread throughout camp and counselors who lead frequent water breaks (plus plenty of campers that bring their own reusable water bottles), we work to make sure our camper's stay hydrated all day long.
Our 1st – 9th grade counselors filled out a observational surveys about each individual child in their group, and they reported that 98.5% of campers ate enough food during the camp day. Because our counselors eat lunch with their own group each day they can actively remind campers to eat their healthy food first or to take three more bites of that sandwich. Group counselors quickly learn who may be a picky eater and who may need extra encouragement. Counselors for our younger groups even check each individual lunch bag to make sure campers are eating enough before moving on to the next activity.
And one finding from the camper survey REALLY stood out to us. Challenge Success's final report included the overall mean response to each survey item. Because the survey scale used 5 for "strongly agree," survey items with mean responses above 4.5 were particularly encouraging. In the area of "physical needs," we noticed right away that camp performed especially highly on one survey item, with a mean of 4.6. The prompt? "I feel safe here."
Meeting Campers' Emotional Needs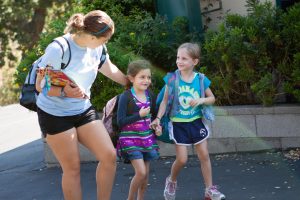 Challenge Success also measured the extent to which campers' emotional needs were met during their time at camp. In other words, did campers feel accepted at camp? Did they experience a sense of belonging? Were they included, and were they encouraged to be inclusive? This section of Challenge Success's report reflected the most consistent results, with every single survey item receiving an overall mean of 4.1 or above on the study's 5-point scale. In other words, campers responded positively to all of the following survey prompts:
I can really be myself at this camp.
There was at least one counselor I felt comfortable talking to if I had a problem.
The counselors here listen to what I have to say.
The counselors here treat me fairly.
People here respect me for who I am.
I feel included at this camp.
Activity observations also included considered campers' emotional needs. We were thrilled two standout 4.9s in this section of the report. At every single activity that was observed, the observers marked a 4 or a 5 on the following prompts:
The counselor treats all campers positively and models respect. Campers are comfortable interacting with the counselor, and there is a clear rapport between campers and counselor.
The counselor ensures that all campers feel included in the group and the activity and encourages campers to practice inclusive behavior.
"I Feel Safe Here."
We believe that the data reinforces our belief that we do an excellent job of keeping our campers safe, both emotionally and physically. But in our view, camp should go beyond safety basics. We want our staff to really, truly care about their campers' needs, big and small. We want to give your camper back to you in better shape than when they arrived, whether that means that they are more confident, that they have a new friend, or that they learned a new skill. And we know that to truly flourish, campers need to not just be safe, but to feel safe. Campers need to know that they are seen, heard, and valued. So for us, each and every decision comes back to the same question: what is best for the camper?
Thanks for stopping by to read this post, and please – if you have any questions or concerns about your camper's first day of camp, give us a call! Our leadership team would be happy to hear from you.
Back to blog