Our Staff
It's All About the People
When you ask a Camp Kinneret parent what makes their child's experience so special, they say that it is our exceptional staff and the environment that our staff create at camp.
Camp Kinneret staff members attend five full days of pre-camp orientation where they are trained specifically to:
Create an inclusive environment and help children form friendships
Teach our five Kinneret Roots: independence, teamwork, creativity, friendship, and community
Build campers' confidence and self-esteem
Encourage campers to participate, try new things, and face new challenges
Nurture and support campers so that they feel physically and emotionally safe
Utilize Camp Kinneret's small groups to give each camper the personal attention they each deserve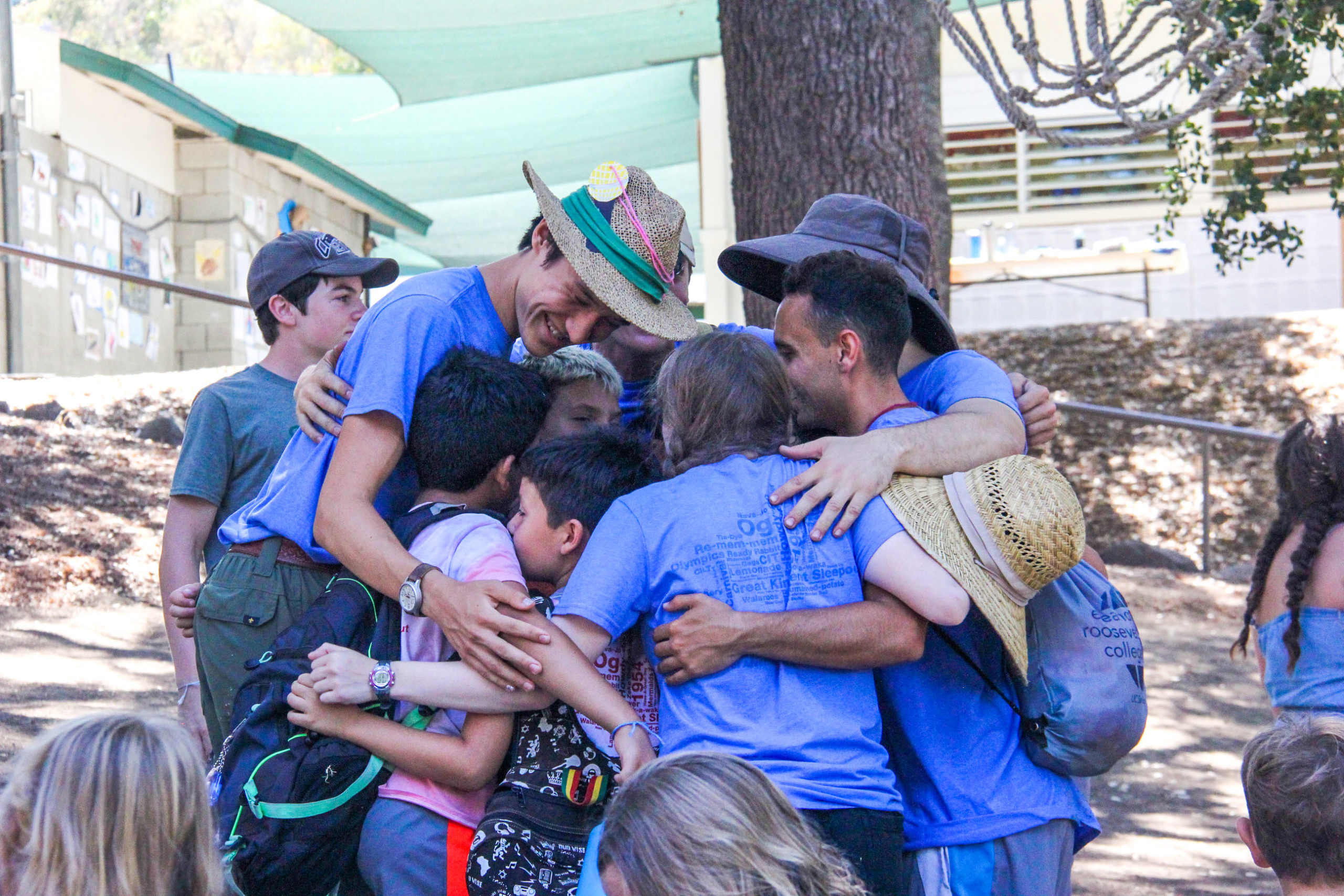 Each camper group has at least one senior counselor. All of our senior staff members are college-age or older. Counselors lead their group for the entire session and are with their group at all times- activity periods, lunch, swim, morning and afternoon assemblies, and so on.
For extra support, there is also a co-counselor (graduating high school senior) or a CILT (high school leadership intern) in the group as well. When our high school internship program is filled to capacity, some groups may even have an additional high school intern assigned to them.
Our senior staff also includes activity specialists who lead specific activity areas. Our activity specialists are hired for their ability to teach in specialized program areas such as Nature & Ecology, Arts & Crafts, Performing Arts, Ropes Course, Animal Care, etc.
At our maximum capacity, our camper-to-staff ratio on the camp site is 5:1.
We work hard to select staff members who are mature, dedicated, and caring leaders.
We begin recruiting in January and typically receive close to 200 applications to fill around 30 open positions. Applicants must attend an in-person group interview, followed by an individual interview with a director. This way we have 2-3 hours of face time with applicants prior to making a decision. We also call and speak with a minimum of three references for all applicants who advance to the individual interview.

In addition, all staff members who desire to return to camp the following summer are re-interviewed by a director each year. We believe re-interviewing returning staff allows us the opportunity to review expectations and ensure that all of our returning staff remain committed to helping each camper get the most out of their summer experience.
Professional background checks and verification with the CA Justice Dept. Child Molester Registry are conducted for every staff member each year. All staff members are also required to participate in our drug testing program.
As a result, each summer we are able to hire an exceptional group of dynamic, nurturing young people who are eager to create quality camp experiences for children.