Who We Are
Dear Parent,
What a year it has been.
Last summer, our family closed our camp, which had been operating continuously since 1954. It was incredibly difficult, and it has challenged us to pick ourselves up and figure out how to move forward.
We've spent much of 2020 doing two things: adjusting to all the challenges that the pandemic has brought all of us – both personally and professionally AND working as hard as we can to offer our program in 2021.
Here's what we know:
Children need summer camp more than ever before, quite literally. They need to be outside. They need to be with each other. They need to run, explore, play, laugh, and enjoy each other's company in person, every day.
They desperately need a break from their devices, their screens, and their Zooms.

We welcome your family to join ours this summer at Camp Kinneret! We'll be operating for nine weeks, two or three-week sessions that run five-days-per-week Monday through Friday. Our campers will be in small groups of 10-12 with the same counselors and isolated into "pods." Our staff will work tirelessly to provide the safest and highest quality camp experience possible.
We've worked very hard to do this. Last summer, we felt it was unsafe to proceed when the pandemic developed so quickly in the spring. Hundreds of campers and staff had made the commitment to Summer 2020 in "normal" conditions, and we did not feel comfortable proceeding with so much that was unknown. We closed for the season and refunded every single one of our camp families who requested it. We were extremely thankful for hundreds of our long time families who kept their deposits or tuition with us for the future.
For 2021, we've been able to work with the State of California and our local health department to develop a safe operating plan grounded in both state health guidelines for Day Camps and informed by best practices developed last summer for safe operation through the American Camp Association. We can and will operate as safely as possible given these conditions. We've reduced each group's capacity, we've modified our typical bus program, and we've moved to a five-days-per-week only enrollment model. These changes mean that spaces in our already fully-enrolled program will be extremely limited.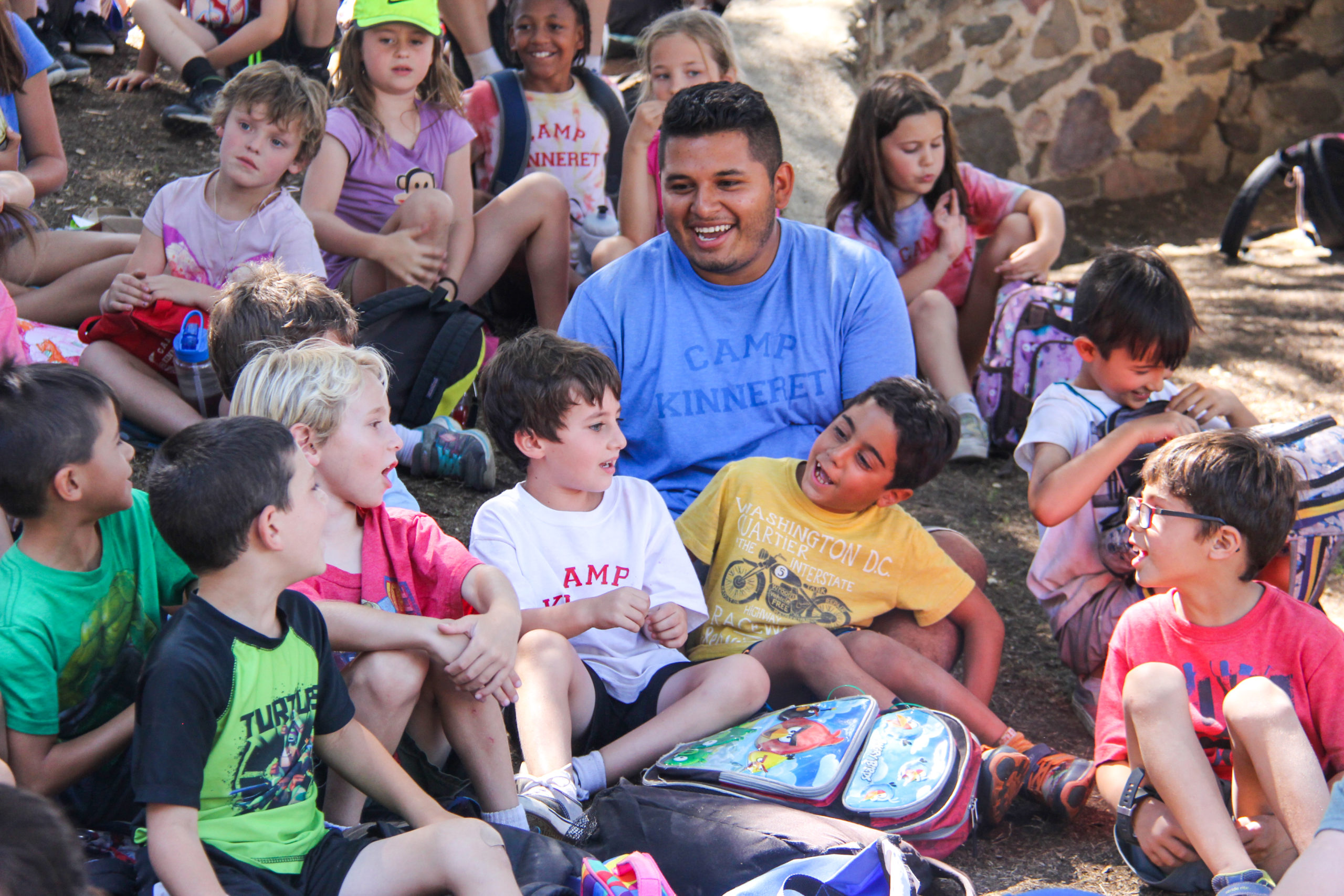 For you as a parent deciding what to do with your child this summer: Choosing Camp Kinneret means trusting us to take care of your child, operate as safely as reasonably possible, and provide the outdoor, group-centered camp experience for which Camp Kinneret has been counted on for almost twenty years.
Our website has all of the information about our program, and we offer secure, online enrollment 24/7. We are also here to answer any questions you have, so contact us at any time. We offer online registration starting in February, but we work year-round to create this experience for your child. We've created a special page with all of the 2021 Program & Enrollment information, along with lots of FAQs. If we didn't answer a question you have, let us know! Email us. Call us. Schedule a call. We are available and we love to talk with parents looking for the right summer experience for their child.
We hope that you will consider choosing Camp Kinneret for your child not only for this summer, but for many summers to come. And we look forward to welcoming you into our camp family!
Kinneretly,
Ryan
Owner/Director
Feel free to email or call me. I am always happy to help you find the right camp for your family.