FAQs
What We Do At Camp Kinneret
Camp Kinneret is a child-centered environment where we prioritize independence, teamwork, creativity, friendship, and community. We are:
A place where creativity and expression are encouraged.
A program in which teamwork and social interaction are the basics.
A community where the courage to try is celebrated and the desire to succeed is supported.
An opportunity for children to grow through accomplishment and respect.
Camp is about being supported and encouraged to try new things, and about being part of a group, developing a team spirit, and having the chance to lead. Through fun and engaging play led by our dynamic staff, we aim to build confidence, empower independence, facilitate friendship building, and provide attentive care and encouragement to each of our campers throughout every camp day. Our campers will be running around with their friends outside, swimming, doing crafts, playing games, sharing silly stories, and having fun!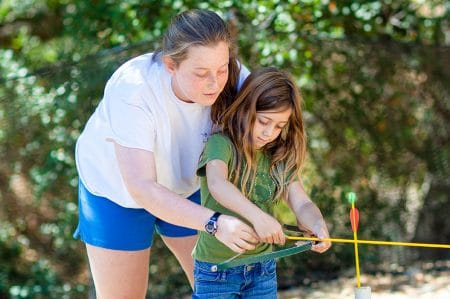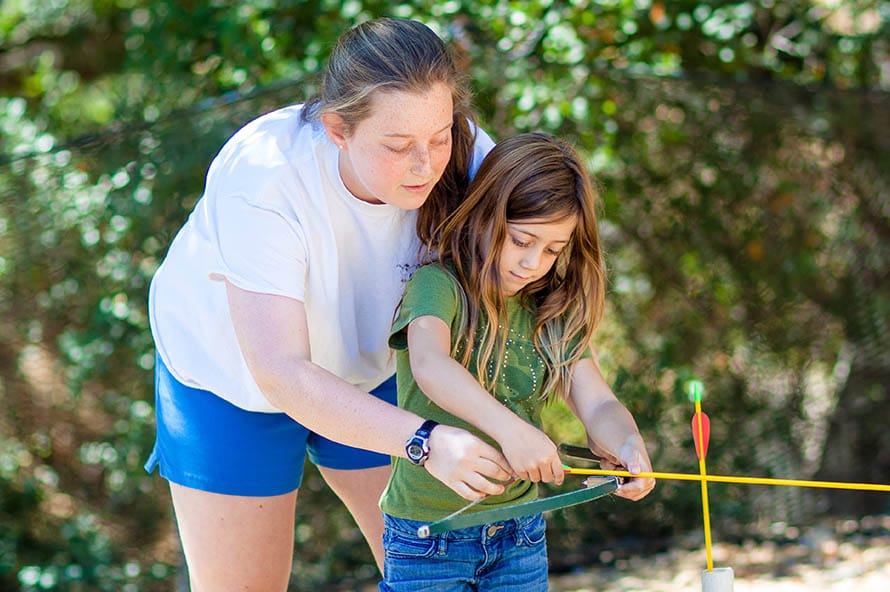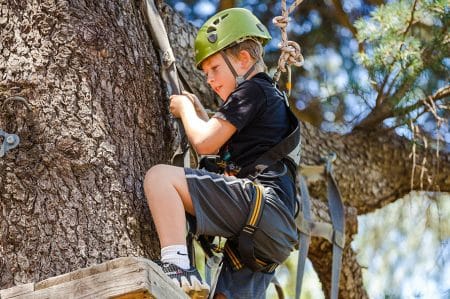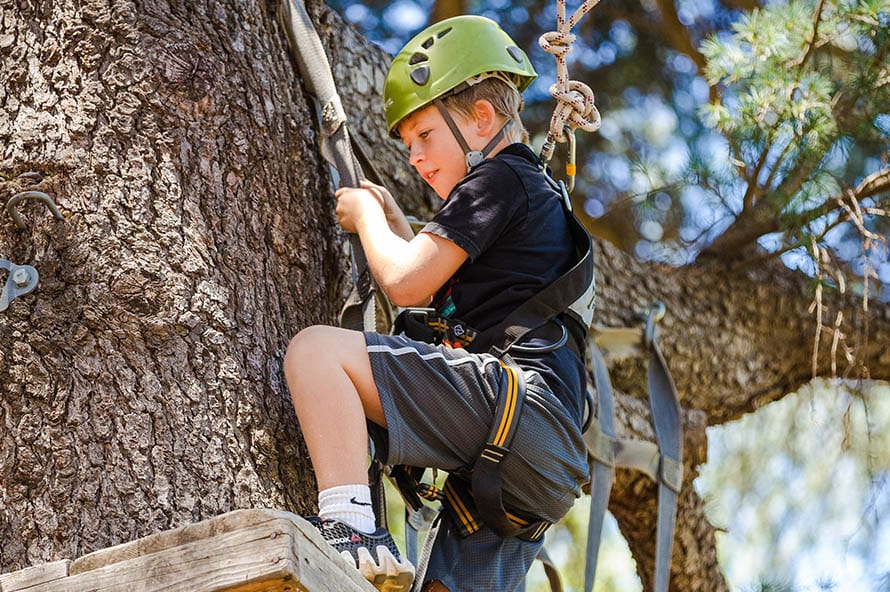 Frequently Asked Questions
We will have five different age-specific programs at camp this summer so that campers are being appropriately challenged as they grow and mature! Each program will likely have multiple groups based on the grades campers will be entering in the fall (as we've done in past summers). All campers will be in gender-inclusive groups. While we used to refer to these programs as "tribes" in years past, we are now calling them "flocks", and have broken them down as follows:
Sparrows: entering PK/TK and Kindergarten
Quails: entering 1st and 2nd grades
Owls: entering 3rd and 4th grades
Condors: entering 5th, 6th, and 7th grades
Campers in Training (CITs): entering 8th and 9th grades
Our small group sizes (averaging 10-15 campers per group per day) and low camper-to-staff ratios (an average of two college-aged staff members as well as a high school-aged junior counselor per group) enable us to foster positive growth in unique ways for each camper, to encourage social interaction, and provide safe and age-appropriate challenges. This structure will be the same as past summers, only changing the names by which we refer to these groups!
We will be offering in-person tours of camp this year. We also offer a pre-recorded tour for families that are not able to join us for an in-person tour. During the tours, our director Ryan will be walking around camp discussing our philosophy and facilities and answering any questions you may have. Each tour will include a limited number of participants, so please register early!
To see the tour dates and times, please visit the Tours page.
Do you have any religious affiliation?
Camp Kinneret is not affiliated with any religious or cultural organization.
No two camps are the same. They may sound similar, but no two programs are exactly alike. It is very important to find the right camp for you and your family. Towards that end, please take the time read through the FAQs below. If you have additional questions, complete the form at the bottom of this page. Or if you want to discuss anything in greater detail, give us a call and one of our year-round Leadership Team members or Directors would be happy to chat with you about our program! (818) 706-8255
We look forward to speaking with you to help you understand our program and see if it is the right fit for you and your family.
When do I have to enroll by?
Enrollment opens for everyone mid January and we will be enrolling on a first come, first served basis.
Because group sizes are limited in each session, we expect groups to fill quickly. If you are unsure of your plans, but want to reserve your space, we recommend enrolling as early as possible. Families will have until April 1st to withdraw without losing any of their tuition payment.
Although many groups will fill prior to the start of the summer, you can still enroll in any remaining spot until the Wednesday prior to the start of that session.
Will we be able to miss a week in a session?
If your camper will be missing a full Mon. – Fri. week, you may choose to pay for one fewer week in the applied session. Changes to your missed week can only be guaranteed until April 1st.
Do you have a first aid office on site? What if my child has special medical needs?
We have a centrally located first aid office on site. While we do not employ a Registered Nurse, we do hire a summer staff person as our designated Certified First Aid Provider (or CFAP). Our CFAP is there to provide basic care to campers and treat the small bumps and scrapes that happen throughout the day. Additionally, the CFAP and all of our Leadership Team members, lifeguards, and several other camp staff members are certified in Red Cross CPR and First Aid. In the event of an emergency, camp is located near 2 fire stations and a sheriff's station that are fully aware of our program. We also work with pediatrician Dr. Jason Bromberg, a former Camp Kinneret camper and former camp parent. If the need arises, we can call Dr. Bromberg to get his professional opinion. We are prepared to accommodate a range of common medical needs (severe allergic reactions being one example). In certain cases, children may attend camp with the support of a 1:1 aide to ensure that they receive sufficient care and support. If your child has special medical needs, please call us so that we can discuss what level of care we are able to provide.
How often is sunscreen applied?
We require counselors to help campers apply sunscreen before swim, after swim, before hikes, and after hikes. We also have "sunscreen stations" throughout camp so that counselors can help campers re-apply sunscreen whenever needed.
What if my child won't know anyone at camp?
We think camp is perfect for meeting new people and making new friends! Your camper's group counselor will take time on the first few days to help everyone get to know each other. By the end of their summer with us, your child will have gained more confidence to meet new people in other parts of their lives.
What if my child doesn't want to do an activity?
Campers will remain with their groups at all times at all activity areas, but your camper will never be forced to participate in an activity that makes them uncomfortable. Of course, your child will be encouraged to try new things and face new challenges with the support of friends and a caring counselor.
Will you send me my child's schedule?
We do not send out group weekly schedules during the summer in an effort to foster independence in our campers. We encourage campers to go home and talk with their families about their adventures at camp. With that being said, we would be happy to talk through any questions you have regarding what kinds of activities your camper might be doing here, and/or when a specific activity is happening.
What do birthdays look like at camp?
If your child's birthday is during their time at camp, we have some exciting birthday traditions to help them celebrate! We've got a birthday bell, a fancy birthday button, and our traditional silly Kinneret birthday song to make the day special. Note: Please do not send a food treat for your camper's group as there may be allergies.
What do you do on very hot days?
We train our staff to modify activities as needed, and all staff are trained in heat illness prevention and recognition. Hikes will be canceled if the Leadership Team thinks it's necessary. All of our other outdoor activities take place in or near shaded areas, which helps when campers need to cool off. On exceptionally hot days, we may add water play to outdoor activities as well! Additionally, camp groups are encouraged to slow down and drink more water.
What do I need to send to camp each day? What should campers wear to camp?
Every day, your camper should bring a lunch and a backpack or bag that contains a bathing suit and towel (some campers like to swim with goggles as well!). Younger children are encouraged to carry an extra set of clothing and underwear in their bag each day. Please do not pack any electronics, music players, or cell phones as campers will not be permitted to use them during the camp day or on the bus. Your camper will be too busy with camp activities anyway!
Campers should wear clothes designed for active play. Campers should also wear clothes that they don't mind getting dirty! Campers must wear close-toed shoes for safety reasons.
We provide a frozen juice bar for every camper before the afternoon assembly; around 2:45 pm. While most campers don't seem to want a mid-morning snack, if you feel your camper would need one, you are welcome to pack a snack for them to grab right after our morning assembly. This snack should not be in their lunch box because those are brought up to be refrigerated until lunchtime.
Will my camper need to bring a lunch?
Yes. We do not provide a lunch program. All campers and staff bring their lunch with them to camp each day. Lunches are refrigerated until lunchtime. Each camper will receive a Camp Kinneret insulated lunch bag on their first day of camp. Chilled water jugs are provided at lunchtime for campers to refill their water bottles.
When can I pick up my camper?
If your camper has another event during the day and they need to leave camp early, just give us a call to let us know! You are welcome to pick up your camper before 2pm. From 2-4pm the driveway is closed as buses are getting into position and we are preparing for afternoon transportation. If picking up your camper at camp is easier than riding the bus one day, give us a call and your camper can join our extended care program (at no additional cost!) and be picked up at camp from 4-5pm. If you ever need to pick your camper up early, please give us a call earlier in the day or earlier in the week so that we can let the counselor know so that they can be prepared.
Can you accommodate campers with special needs?
We welcome any child who can participate safely and successfully in our camp program. Over the years children with many different disabilities have attended camp, and we encourage you to contact us so that we can determine whether our program can meet your child's needs. If you would like your child to attend with a 1:1 aide, we would like you to know ahead of time that we do require 1:1s to meet certain requirements, pass a background check, and adhere to our camp personnel policies.
Do you have a program for high school students?
Our CILT (Camp Internship for Leadership Training) program is available to high school students who are entering 10th, 11th, or 12th grade. If your high school-aged child is interested in applying for the CILT program this summer:
Can I contribute to help other families attend camp this summer?
Absolutely! We will be using funds from our existing Campership donation program as well as accepting additional funds. We would love to be able to continue to serve our current Campership families and also to aid campers whose families have experienced financial loss over the past few months. To learn about donating, click here!