Sparrow Program (PreK-K)
Our Sparrow program is designed to give young children an introduction to camp. Sparrow campers build confidence by spending the day away from home, making new friends, playing outdoors and with their imaginations, and trying out camp activities.
Like all age groups, Sparrow program campers will enjoy
Six rotating activity periods each day, plus lunch, swim, and juice bars!
A unique group theme created by their group, leading to special adventures.
Activities like archery, arts & crafts, field sports and games, gaga, hiking, initiatives (team building activities), nature & ecology, playground sports & games (basketball, handball, tetherball, volleyball, etc.), performing arts, and swim!

Plus the age-specific activities listed below.

Practicing the Kinneret Roots: Independence, Teamwork, Creativity, Friendship, and Community.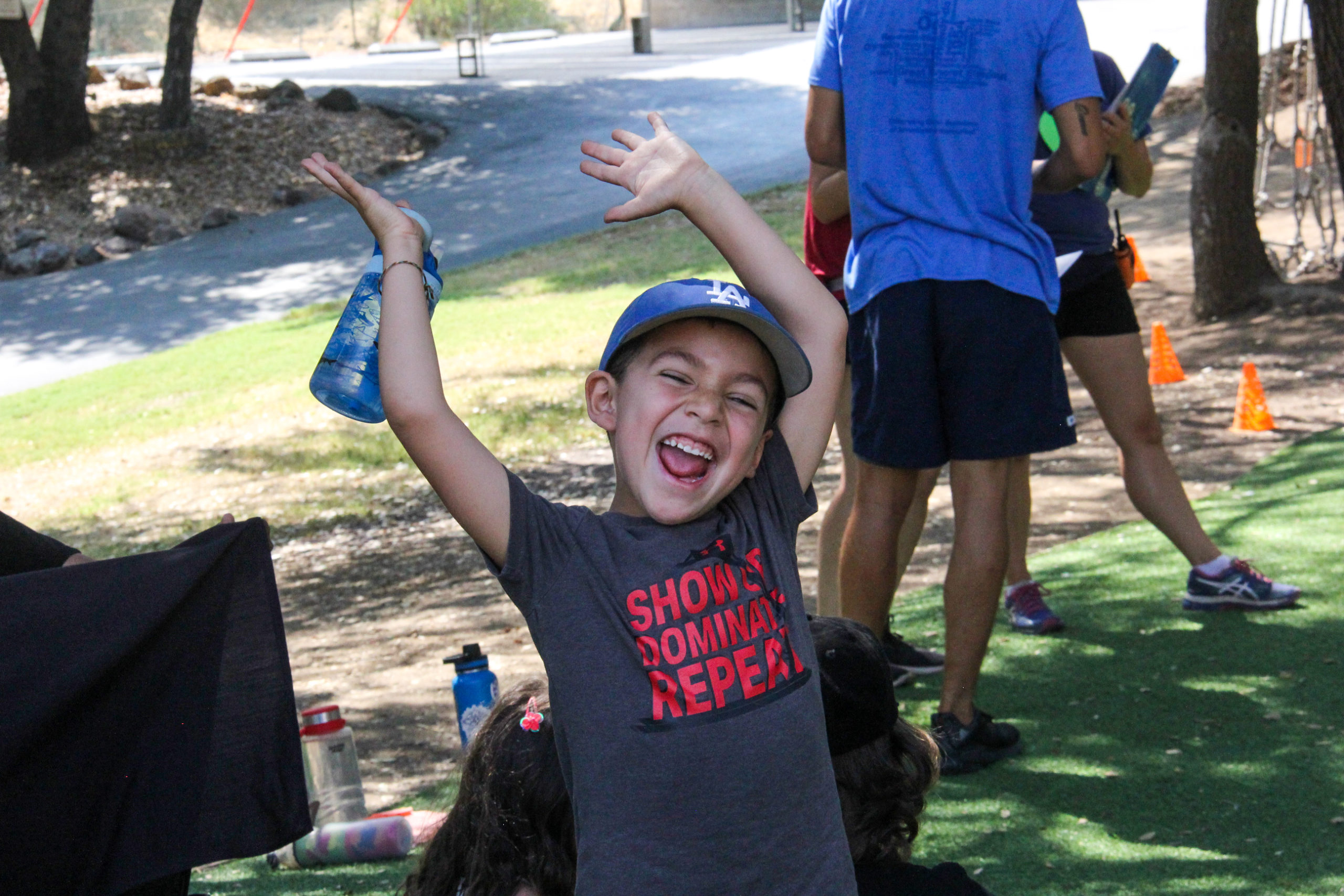 Important things to know about the Sparrow program
Sparrow program campers must be at least 4 years old and entering PK or kindergarten.
Sparrow program groups are gender-inclusive.
Sparrow program groups have 11 – 13 campers attending each day.
Additional age-appropriate activities include building blocks, paddle boats, parachute games, petting farm, science, and sidewalk chalk.
Sparrow program counselors are nurturing, attentive, and skilled at balancing the active camp day with the needs of young children. They are expert shoe-tiers, great at helping campers remember their pleases and thank-yous, and adept at reading their campers' mood with just a glance at their faces.
Not all entering PK and kindergarteners are ready for our camp program. Click here for a guide on evaluating your camper's readiness.
Sample Daily Schedule for a Sparrow Program Group
| Time | Activity |
| --- | --- |
| 9:20am | Bus Arrival |
| 9:35am | Good Morning Mountain (morning assembly) |
| 9:50am | Building Blocks (and morning snack) |
| 10:30am | Court Playground Games |
| 11:05am | Paddleboats |
| 11:40am | Lunch |
| 12:15pm | Arts & Crafts |
| 12:55pm | Swimming |
| 1:30pm | Animal Care |
| 2:05pm | Performing Arts |
| 2:40pm | Juice Bars |
| 2:55pm | Friendship Hill (end of day assembly) |
| 3:20pm | Dismissal to Buses |
Remember, all activities other than lunch, swim, juice bars, and assemblies will be different each day.