Spring Open Houses
Stop by during our Spring Open Houses in March and April to tour the camp site, meet some of our summer staff members, and speak with our directors. Future campers will have the chance to say hello to our farm animals, make a craft, and enjoy some lemonade (made by our Camp Kinneret mermaids!). No RSVP necessary- simply swing by during Open House hours (plan to stay for about 40 – 45 minutes at least). We hope to see you there!
Open House #1 – Sunday, March 25th from 1:30 – 4:30 pm
Open House #2 – Sunday, April 29th from 1:30 – 4:30 pm
If you are unable to attend an Open House, we do schedule tours of the site on an as-needed basis. Call us or complete the form below for more information!
Thank you Kinneret for giving my kids the wonderful quintessential summer experience that we'll all fondly remember.
Joe S., Camp Kinneret Parent (via yelp!)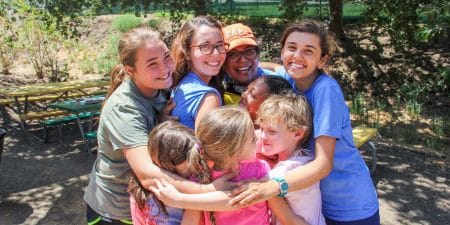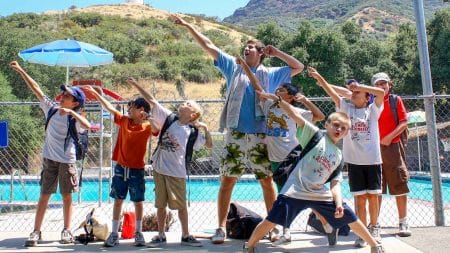 ---
Camp Summer Tours
Still have a year or two to think about it? Come see us during the summer!
Summer is the best time to see a camp in action. If you would like to take a summer tour, please call us for more information or fill out the Learn More form!
---
Want To Be Notified Of A Tour?
Occasionally, we are able to schedule additional tours outside of our January Pre-Enrollment Tours and our Spring Open Houses. If you would like to join our mailing list to receive notification of additional tour dates, please fill out the Learn More form.
Learn More