The Animals Have Gone To Camp!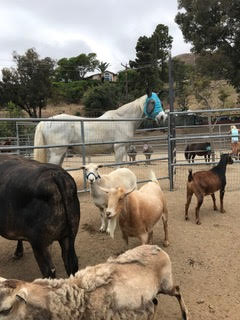 You read that right! Brownie, Buzz, Woody, Montana, Sequoia, Pickles and Jax have headed to camp at Big Heart Ranch in Malibu!
With Camp Kinneret not operating this summer and without school year programs, we felt the animals needed more engagement and socialization then they would get if they stayed with us all year. The animals at the Kinneret Farm light up when children arrive! They love to engage, play, and learn with the children. Without camp, we wanted to find a way to get them this kind of engagement. We found a wonderful organization in Malibu called Big Heart Ranch which is an animal rescue for the last 12 years. From working with individuals and families from under served communities to working with home school groups and other organizations, the Big Heart Ranch community works with people and volunteers from all over Los Angeles. We look forward to welcoming the animals back to camp here at Kinneret for summer 2021!
Big Heart Ranch is home to horses, donkeys, alpacas, pigs, goats, chickens, ducks and more! We've visited the ranch a few times and our Farm campers are doing well, adjusting to their new surroundings and getting used to all of their new friends. If you'd like to visit or volunteer at the ranch, let us know.
While working with school groups and families, Big Heart Ranch is also a rescue that takes in animals that need a good home, and doing so gets expensive! Big Heart Ranch has setup a GoFundMe to help raise funds to support all of the animals they care for and to continue to expand their program offerings. Please contribute what you can to help this wonderful organization! https://charity.gofundme.com/o/en/campaign/kamp-kinneret-animals-move-to-big-heart-ranch
Stay tuned! We will be posting updates on the animals on our blog over the year.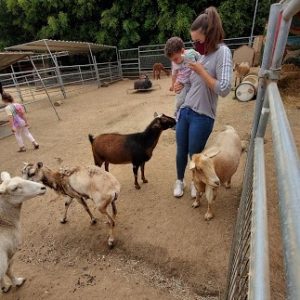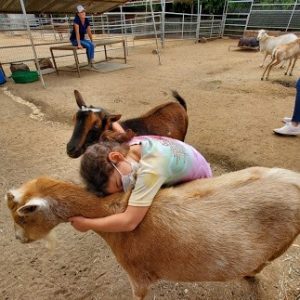 Back to blog