Chumash Program (Grades 1-3) Copy
Chumash campers are starting to gain a little more independence and learning to make decisions for themselves. They are encouraged to try new things, and new activities are introduced at each grade-level. Campers experience creative play, compromise, friendship, and sharing within a group of their peers.
Like all age groups, Chumash campers will enjoy
Six rotating activity periods each day, plus lunch, swim, and juice bars!
A unique group theme created by their group, leading to special adventures.
Activities like archery, arts & crafts, field sports and games, gaga, hiking, initiatives (team building activities), nature & ecology, playground sports & games (basketball, handball, tetherball, volleyball, etc.), performing arts, and swim!

Plus the age-specific activities listed below.

Practicing the Kinneret Roots: Independence, Teamwork, Creativity, Friendship, and Community.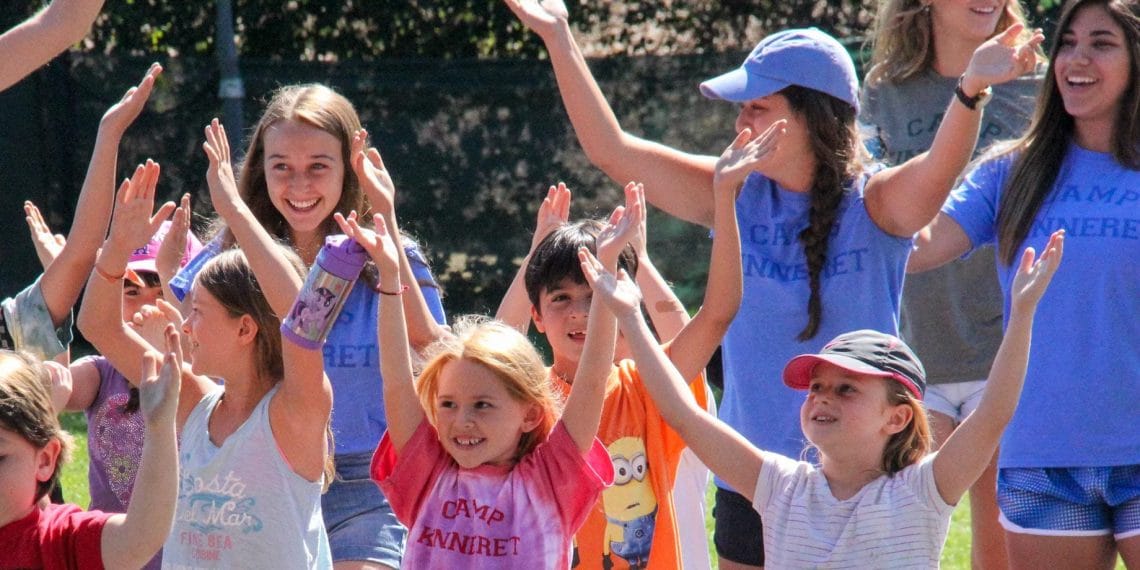 Important things to know about the Chumash program
Chumash campers are grouped by grade-level (entering 1st, 2nd, or 3rd grade in the fall).
Chumash groups are single gender.
Chumash groups have 12 – 14 campers attending each day.
Additional age-appropriate activities include building blocks, low ropes course, miniature golf, paddle boats, sandbox, and sidewalk chalk.

1st graders also participate in gardening, petting farm, and ponies.
2nd graders continue to participate in petting farm and ponies, and begin wilderness play.
3rd graders continue to participate in wilderness play and begin rock climbing and camper choice periods.

Chumash counselors are encouraging, silly, patient, and focused on coaching positive social interactions and friendships. They are skilled at making camp both comfortable and exciting.
Sample Daily Schedule for a Chumash Group
| | |
| --- | --- |
| Time | Activity |
| 9:20am | Bus Arrival |
| 9:35am | Good Morning Mountain (morning assembly) |
| 9:50am | Miniature Golf (and morning snack for first graders) |
| 10:30am | Gaga |
| 11:05am | Performing Arts |
| 11:40am | Lunch |
| 12:15pm | Nature & Ecology |
| 12:55pm | Low Ropes |
| 1:30pm | Swimming |
| 2:05pm | Archery |
| 2:40pm | Juice Bars |
| 2:55pm | Friendship Hill (end of day assembly) |
| 3:20pm | Dismissal to Buses |
Remember, all activities other than lunch, swim, juice bars, and assemblies will be different each day.