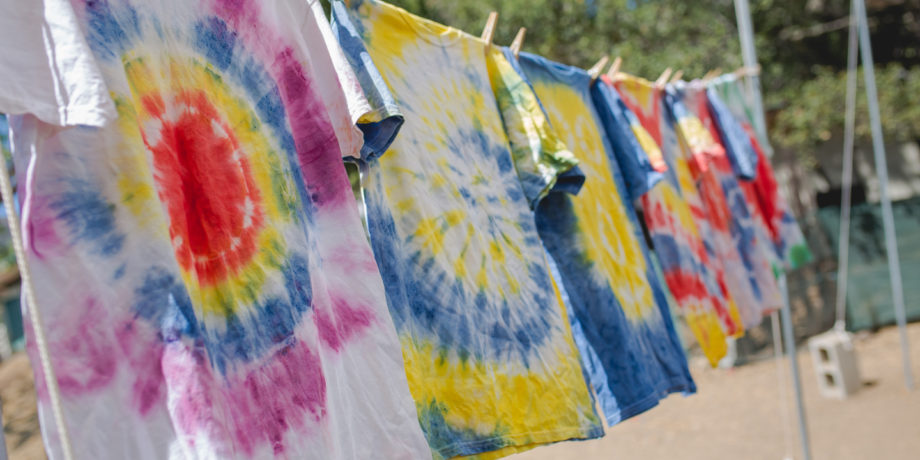 Dear Camp Kinneret Families,
We hope this email finds you and your family well. We know that you are navigating difficult and unusual circumstances right now and so too are we as we try to plan for this coming summer.
While over the years we have planned for many things, admittedly global pandemic was not something we had ever considered. Thank you for your patience over the last few weeks while we have spoken with professionals in many related fields, gained some insight, and attempted to determine where we felt camp fits into all of this.
After four weeks under "Safer At Home" directives, it is clear that we are all making our way through many new challenges with work, children at home, and the uncertainty of what is happening next. We've heard from so many of you about how much your children are looking forward to camp! We too are looking forward to camp! We've been planning since September, advertising since November, interviewing staff since December, enrolling since January, and securing supplies and services throughout the fall and winter months.
When this began, we had hoped that time would provide us more clarity. While we would like to say that we have all of the answers to your many questions, there are unfortunately too many details that are still unknown about this virus and the fight against it. There are just under 70 days until camp is scheduled to begin. In the coming weeks, we will continue to learn and to make any necessary adjustments to this summer's plan.
Based on the articles, calls, webinars, and Zoom meetings we have had over the last many weeks with epidemiologists, infectious disease experts, and government officials, we don't think it would be possible to run camp in exactly the same way this summer that we have for so many years. With that in mind, we've looked at camp through a different lens. What are the key components of Camp Kinneret? After being home for 100+ days, what are children going to need? Parents have said for years we could run camp in a parking lot and their child would still want to come. We won't be in a parking lot (thankfully!), but we are going to need to do camp differently this year, provided the experts say it is okay and we feel it is safe.
We started by looking at the core principles of Kinneret: fun, friendships, play, and facilitating growth in a safety conscious environment. From there, we went about reconsidering our program, while using the most strict requirements currently in place for child care of essential workers as a guide to develop our plan.
Based on all that we have learned so far, we believe that our path forward will need to incorporate changes to create a camp season that will reflect the needs of our collective new reality this summer.
Sessions, Days & Groups:
Typically, children attend anywhere from 2-5 days per week for 3, 4, or 5 week sessions. In every group (composed of 12-15 children daily), there could be as many as 28 children coming on different day combinations who comprise that group over the session. While we think this works wonderfully under normal circumstances, we recognize that it is more important to limit each child's exposure to others for this summer. Taking into consideration the requirements currently in place for childcare of essential workers, for summer 2020 we will be offering one 3-week and three 2-week sessions. Campers will attend five days a week in groups of no more than 12-15 children with the same counselors and CILTs throughout the session. While we don't have the flexibility of different day combinations, we feel that children will find extra comfort in the consistency of the same campers and counselors in their group every day of the session.
Buses:
We haven't yet determined whether we will be able to utilize buses safely this summer. Based on current guidelines, mixing a large number of campers and staff together in close proximity on a bus would not be permitted. However, we know that things will be different in the coming weeks and months and hope that busing will be possible and safe to operate in the summer. We will make the final decision as summer approaches and will continue to offer the bus option in the meantime. Should the decision to cancel buses have to be made, we will coordinate a drop-off and pick up schedule as well as facilitate carpool groups to ease the impact on your schedules.
Program Changes:
While we hope to run each day the way we usually do, we are considering additional changes we might need to make, without affecting the parts of camp that we feel are most important; namely the camaraderie and bond that children build within their groups over the session. With this in mind, groups may run their own Good Morning Mountain assembly to start each day and Friendship Hill assembly to close out each day. Campers and counselors will continue to eat as a group, although groups may need to be more spread out than usual. While we expect that most activities will operate as normal, certain activity areas may have to be modified or cancelled if we can't appropriately clean and sanitize between groups. All indications are that proper operation, maintenance, and disinfection (e.g., with chlorine) of pools, should inactivate the virus that causes COVID-19, so campers will be able to swim each day! For more additional details on potential program changes, please visit the FAQ.
While these changes are a departure from our normal program, our goal is to find the safest way to run camp this summer because we believe that campers (and their parents) will benefit from a step towards normalcy before the school year starts up again. If you think this approach is a good fit for your family, please log in to your account and register for one of our new 2020 sessions. Families who are already enrolled for 2020 (or who have submitted applications but haven't received an enrollment confirmation) will have priority through the month of April. Starting May 1, we will open up enrollment to families who are not currently enrolled for 2020.
There are many more details we have thought through and are planning for related to camp activities, staff, health & safety, payments, refunds, and cancellations. Please visit our FAQ for the most current information about these details. If you get to the end and we've missed something, or if you think of additional questions, please contact us to ask! (FAQs). If your family is traveling to us from out of town this summer, please reach out to discuss.
Please know that while we are planning to have camp this summer, we will continue to monitor and adjust knowing that it is still possible that we may need to cancel camp for this summer. The emotional and physical safety of our campers and our entire camp community are our most important considerations. It is our hope that with thoughtful planning, we will be there to help our community when we emerge from the "Safer at Home" cocoon!
Sincerely,
Ryan Rosen
Director & Owner
P.S. – If 2020 will be your first summer at Camp Kinneret, please call or email me. I'd love to get to know your family, and share more about our planning as we navigate this new reality.
Back to blog