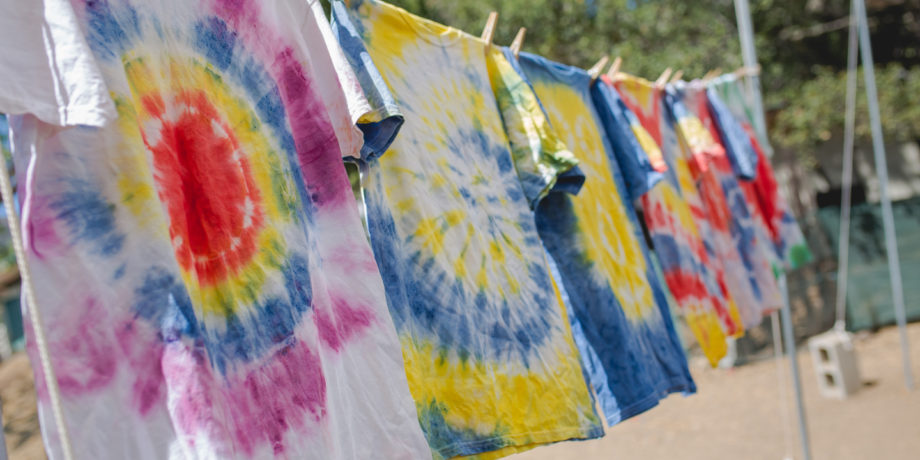 Hello! We hope this email finds you and your family doing well.
We've been busy over here over the past few weeks! If you haven't heard, we've made a lot of changes for this summer, please read all about it here. It's been great hearing from so many of you, learning how your families are doing through all of this, and knowing that you are as excited as we are at the prospect of camp happening this summer! We've been busy interviewing staff, checking references, seeking out the supplies we purchase every year in this new landscape, and planning for the many possibilities as more information becomes available.
There are a few things we wanted to touch on in this email:
Enrolled before the pandemic and unsure about the summer? You don't have to re-enroll or withdraw now, there's a third option!
Enrolled before the pandemic and want to re-enroll? You must complete a new application.
Campers' Safety is important and we need your help!
Camp activities from home!
Upcoming dates to know!
What's next?
---
If you were enrolled in Kinneret before the pandemic, you don't have to enroll in one of the new sessions or withdraw right now. There's a third option! Those families who are enrolled in our original sessions but not in the new sessions are not at risk of losing anything since you are not currently enrolled. If you think there is a chance that you will feel better about your child attending camp this summer as we get to June or July, you don't need to request a refund now. Simply call or email us when you want to check in and we can let you know what space we have available at that time. We are encouraging families who are unsure about how they will feel come summer to take this option as it helps us a tremendous amount. The moment you registered, the credit card companies took 4% as part of their processing fee. If you were to request a refund and then re-enroll, we would have to pay that same 4% again! So if you think there is a chance, then this is really the best option.

If you wait, don't end up re-enrolling this summer, and don't contact us for a refund, your 2020 enrollment would automatically roll over to a 2021 enrollment at 2020 rates (a thank you for keeping your funds with us) and you would still be able to request a full refund before the withdrawal deadline in the spring of 2021. You can also request a refund before then as well.

We don't want families to lose any money in this and we want you to do what is right for your family. If we can avoid double paying that 4% credit card fee, that would be a big help to us, as it really adds up over all of the transactions!

If you were enrolled in Kinneret before the pandemic and you know that you still want to send your child this summer, you must complete a new application. Log into your account, and select the new session(s) you would like your camper to attend this summer. You will still see your original 2020 enrollment when you register online. You can disregard it because it will be deleted once we've processed your new enrollment. IF you've already made payments toward this summer, your account won't be charged anything now as we will apply whatever you've already paid to your new enrollment and send you an updated confirmation and invoice once your re-enrollment has been processed.

---

Camper safety is the most important thing to us! We know you feel the same way. Camp Kinneret is accredited by the American Camp Association and in California, less than 20% of camps can say that. In California, there is limited government oversight for camps, where local county health departments are responsible for oversight by issuing permits. And we are only responsible for notifying the county of our operation, because we are accredited! This means that in a normal year, 80% of camps in California are operating without any oversight or regulations.

Why are we telling you this? Whether families choose to send their children to Camp Kinneret or not, we want campers and families to be safe, and this is more important right now than ever. We know of many child-serving organizations that are operating right now, during the height of the pandemic, without the proper protocols in place. That means that parents need to know what to look for and we want your help to get the word out. While we hope the state will mandate some sort of certification for camps to follow to assure their compliance, we are not sure this will happen. Check ACA's "Find A Camp" to learn more about the programs you are considering. All accredited programs are listed, and many non-accredited programs are also listed, so you can get the most up-to-date information. Please share this with friends who are considering other programs. Camper safety is the most important thing to us and we appreciate your help in getting the word out.

---

Follow us on Facebook for fun videos, games, activities, and virtual "meet ups" with staff! We have been posting all sorts of fun camp games and activities for our families. A few staff members have even recorded a few videos that we've shared. In the coming weeks we will also be hosting some virtual "lunch times" with staff members, so campers can see friends, chat, and interact while parents know one of our wonderful staff members will be guiding the lunch time conversations, just like they would during the summer! To follow us, visit: https://ck.camp/facebook

---

Priority enrollment for currently enrolled families ends May 1. Families who enrolled in our original 2020 summer session have the month of April to enroll in one of our new sessions. Starting May 1, we will start processing all applications in the order in which they are received. Space is much more limited in each group, so please don't delay in applying!

Enrollment is open to everyone! You can submit an application now for the coming summer. Starting May 1, we will start processing all applications in the order in which they are received. We are still looking at each application individually so if there are any questions, we will be in touch.

Open House? Tours? Getting to know Camp Kinneret? While we usually have tours, multiple Open Houses, and invite families to tour camp during the summer, the current "social distancing" order has made this impossible. We will be posting a video tour of camp soon so you can see the grounds and to get a feel for camp: https://ck.camp/tours. In light of these restrictions, please contact me! I'd welcome the opportunity to share more about Camp Kinneret, get to know your family, and for you to get to know me. Please call (818-706-8255) or email me. I look forward to speaking with you soon!

---

What's next? The American Camp Association and Western Association of Independent Camps are assisting the CDC with research focused solely on guidance for safe operation of camps this summer. We are expecting to receive this information around the beginning of May. Once the CDC releases the information, it will still be up to the states and current health departments to choose to adopt these guidelines and how to implement the new requirements. The two groups have retained Environmental Health & Engineering, a consulting firm in Newton, Mass., to impanel experts, including those in the fields of pediatric medicine, infectious disease management, and industrial hygiene, to create educational resources that camp directors can use to help guide their operations and train their staff.

Prior to May 15th, we should receive an update on the current "Safer at home" order that is in place. As that is updated, it will give us important guidance on the impact for camp and we will communicate with families at that time.
---
Lastly, since we are all working remotely and experiencing a higher-than-usual volume of calls and emails, it is taking us a little longer than usual to be back in touch with everyone. If we don't get back to you right away, please know we are trying to reply in the order we are receiving emails and calls. If three business days have passed and you still haven't heard from us, feel free to send a follow up email or call to check in. If you'd like a call back, please let us know the best times to reach you and we will do our best to call during those times. We will be back in touch, it's just taking a little longer!
Thank you for your continued support and trust as we navigate this new normal. We value that trust and we will continue to prioritize the safety of our community above all else. If you have questions or concerns about the summer, please don't hesitate to reach out. We are continuing to update our FAQ with new details as they come up. Please continue to check that web page for answers to our most commonly asked questions.
Be safe, well, and continue to social distance in the safety of your own homes. The more we isolate at home now, the sooner we will be able to get back to camp!
Kinneretly,
Ryan
Director & Owner
P.S. – If 2020 will be your first summer at Camp Kinneret, please call or email me. I'd love to get to know your family, and share more about our planning as we navigate this new reality.
Back to blog