2021 Program & Enrollment Information
WELCOME TO SUMMER 2021!
We are so excited to be turning the corner on 2020 and welcoming our campers back to camp this summer! While the Camp Kinneret spirit will be in full swing, we know 2021 will need to look different than summers past. In an effort to best prepare our camp families, we created this page to explain our 2021 plans and preparations. If you have any questions about summer 2021 in particular, or Camp Kinneret in general, please do not hesitate to reach out to us. Our directors are here year-round and excited to speak with you about our program. We are looking forward to being back with our beloved camp family on our beautiful site this summer!
What We Do At Camp Kinneret
Camp Kinneret is a child-centered environment where we prioritize independence, teamwork, creativity, friendship, and community. We are:
A place where creativity and expression are encouraged.
A program in which teamwork and social interaction are the basics.
A community where the courage to try is celebrated and the desire to succeed is supported.
An opportunity for children to grow through accomplishment and respect.
Camp is about being supported and encouraged to try new things, and about being part of a group, developing a team spirit, and having the chance to lead.
While the pandemic may force us to alter what activities our campers experience this summer, through fun and engaging play led by our dynamic staff we will continue to build confidence, empower independence, facilitate friendship building, and provide attentive care and encouragement to each of our campers throughout every camp day. Our campers will be running around with their friends outside, swimming, doing crafts, playing games, sharing silly stories and having fun!
Summer 2021 will consist of four sessions, each spanning two weeks (except session one, which is three weeks). Following best practices outlined in the EH&E Field Guide developed by the American Camp Association, Campers will attend camp five days per week, Monday-Friday, to be able to provide a consistent environment with current Covid-19 safety protocols in mind. You may enroll your camper in any number of sessions.
| Session: Days/Week | Weeks | Dates | Early Bird Rate |
| --- | --- | --- | --- |
| One: 5 (M – F) | 3 | June 14 - July 2 | $2163 |
| Two: 5 (M – F) | 2 | July 5 - July 16 | $1442 |
| Three: 5 (M – F) | 2 | July 19 - July 30 | $1442 |
| Four: 5 (M – F) | 2 | August 2 - August 13 | $1442 |
We will have five different age-specific programs at camp this summer, based upon the grade that your camper will be entering in the fall of 2021:
Sparrows: entering PK/TK and Kindergarten
Quails: entering 1st and 2nd grades
Owls: entering 3rd and 4th grades
Condors: entering 5th, 6th and 7th grades
Campers in Training (CITs): entering 8th and 9th grades
Our small group sizes (averaging 10-12 campers per group per day) and low camper to staff ratios (an average of two college aged staff members as well as a high school aged junior counselor per group) enable us to foster positive growth in unique ways for each camper, to encourage social interaction, and provide safe and age-appropriate challenges.
Summer 2021 we will be offering bus transportation from various stops throughout the San Fernando and Conejo Valleys to be determined based on demand. Bus service will be a separate charge from tuition this summer, and space on the bus will be available according to Covid 19 safety protocols (As of the start of enrollment, this will be limited to one person per seat). Each bus will only pick up at one stop location, as we try to minimize the time each child is on the bus. Every bus will have a bus captain in addition to the driver, as well as additional staff members based on capacity, to keep the campers safe and having fun. All riders will wear masks and all windows will be open for the duration of the routes to and from camp.
In order to keep everyone safe and healthy, we will be offering virtual tours of camp this winter. During live sessions, our director Ryan will be walking around camp, discussing our philosophy and facilities, and answering any questions you may have. Each tour will include a limited number of participants, so please register early!
To see the tour dates and times, please visit the Tours & Visits page!
Please note that during this summer we do not foresee being able to accommodate visitors to our site. Our emphasis on safety means that we must limit who our campers come in contact with during the camp day to our staff only. These limitations do not apply to dropping off or picking up your camper(s) at any point during the camp day.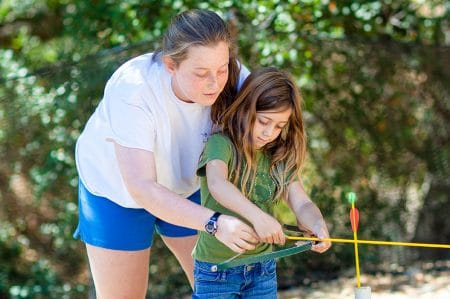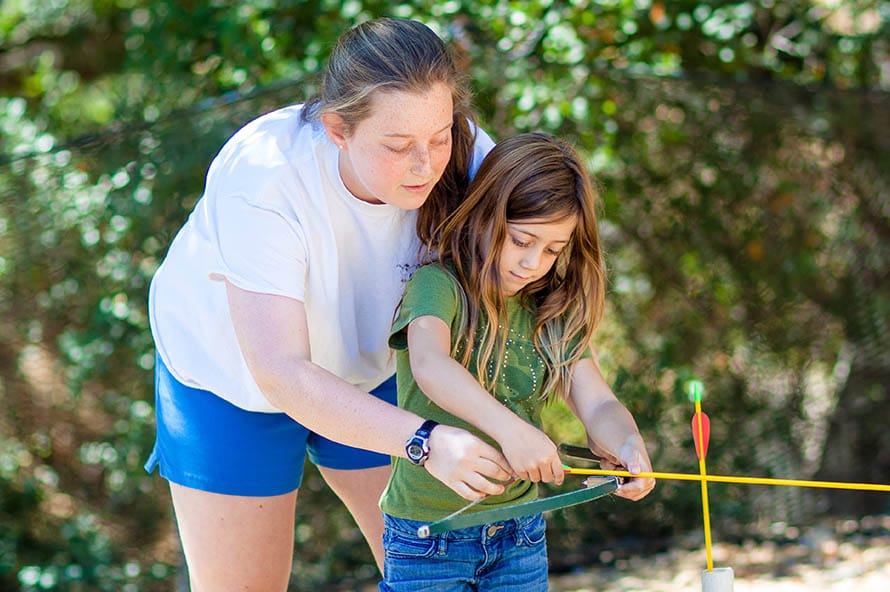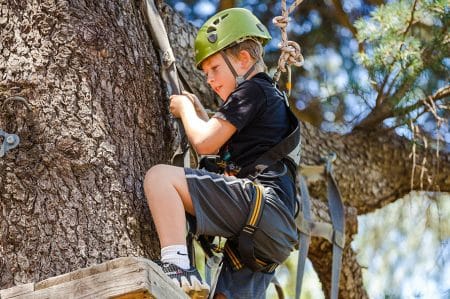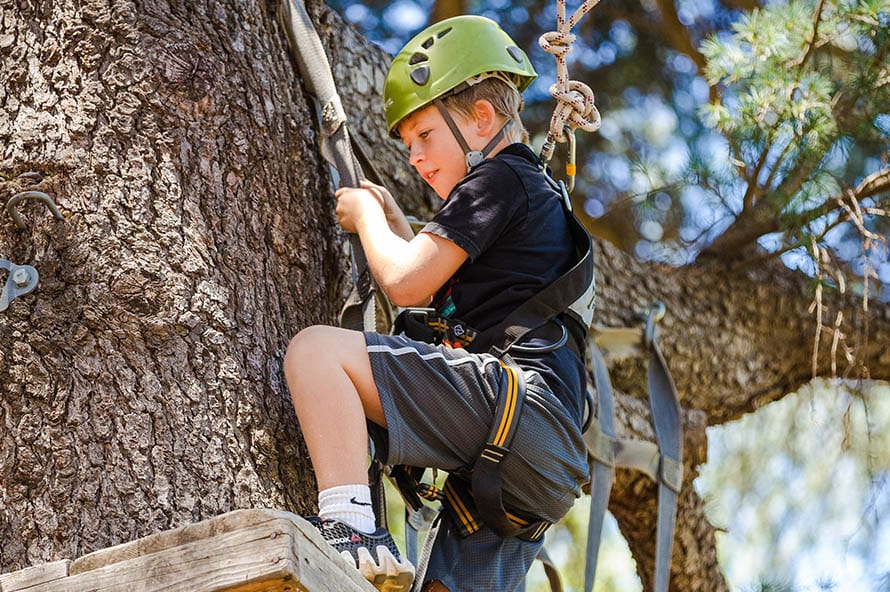 Frequently Asked Questions
We know there are lots of questions about what camp will look like, what adjustments will need to be made, etc. We will be updating this page periodically, but if you have a specific question we haven't answered, please complete the form at the bottom of the page, and we will get back to you!
What changes will you be making due to COVID-19?
We have been working with state and federal authorities, along with the LA County Department of Health since April to determine the best practices to put in place. Additionally, the American Camp Association worked with a panel of experts at Environmental Health & Engineering (EH&E) to develop a field guide for camps. This expert panel has convened specialists in pediatric medicine, camp medicine and nursing, epidemiology, infectious disease management, biological safety, industrial hygiene, organizational design, and other technical specialties. As the summer of 2020 came to a close, EH&E reconvened their experts to review the initial guide and updated it based on the incredible amount of information that is being learned as time passes. We want to be sure that we are doing everything we can to create a safe environment for our campers and staff by following all protocols determined by the CDC, American Camp Association, and local officials. We will continue to update this FAQ as well as our enrolled families (through email) with what, if any, changes or adjustments are needed to our typical program and procedures.

What information has been emailed to families?
Why is Camp Kinneret making this change now? Why aren't other camps?
At Camp Kinneret, camper and staff safety, both physical and emotional, is the most important thing that we do. With that lens, it is easy for us to see that we need to make this change to allow us to create the safest environment while considering the current pandemic. If things look like they do today, when camp is supposed to start, we won't open. That being said, we know that things will look differently in a few weeks and months. This change allows us to adjust as much as necessary when the time comes. We look forward to returning to our normal structure next summer.
As for other camps, it would be hard for us to say what they are planning. It is important to know in California, there are no regulations governing summer camps. At best, there is accreditation from the American Camp Association. While they are working hard with the CDC to develop guidelines for summer camps that we would be required to follow as an accredited member camp, only about 20% of camps in California are accredited. As you are looking at other programs, please be sure they are accredited during this really important time. To find other accredited camps, please visit http://find.acacamps.org/
Do I have to enroll in one or more of these new sessions or withdraw now? Is there another option?
Yes! You don't have to withdraw right now. Those families who are enrolled in our original sessions but not in the new sessions are not at risk of losing anything. If you think there is a chance that you will feel better about camp this summer as we get to June or July, you don't need to request a refund now. Simply call or email us when you want to check in and we can let you know what space we have available at that time. If you are still not feeling comfortable with the idea of camp this summer, you can let us know you'd like to request a refund at any time. We are encouraging families who are unsure about how they will feel come summer to take this option as it helps us a tremendous amount. The moment you registered, the credit card companies took 4% as part of the processing fee. If you were to request a refund and then re-enroll, we would have to pay that same 4% again! So if you think there is a chance, then this is really the best option.
If you wait, don't end up re-enrolling this summer, and don't contact us for a refund, your 2020 enrollment would automatically roll over to a 2021 enrollment at 2020 rates (a thank you for keeping your funds with us) and you would still be able to request a full refund before the withdrawal deadline in the spring of 2021.
We don't want families to lose any money in this and we want you to do what is right for your family. If we can avoid double paying that 4% credit card fee, that would be a big help to us, as it really adds up over all of the transactions!
What are the enrollment session options & rates?
Campers will attend 5 days/week for two or three week sessions.
Session 1: June 15 – June 26: $1400
Session 2: June 29 – July 17: $2100
Session 3: July 20 – July 31: $1400
Session 4: August 3 – August 14: $1400
Space is limited and campers will be enrolled on a first-come, first-served basis.

When do I have to enroll by?
While there is no deadline for enrolling, we will be enrolling current 2020 enrolled families on a first come, first served basis through the month of April. Starting May 1, we will open enrollment to all families interested in joining us this summer. We will continue to enroll based on the date that applications are received until groups are full. Because we only have 12 spots in each group, space is more limited than usual so we encourage families to enroll right away, and they still have up to May 15th to withdraw. See https://ck.camp/policies042020 for those details.
Will we be able to miss a week in a session?
With the change in sessions and our efforts to make groups as consistent as possible throughout each session, we will only be offering full-session enrollments for Summer 2020.
I am worried that five days/week is a lot for my little one.
In a typical summer, five days per week would be a lot for some campers where they are doing lots of extra activities outside of camp. Given the current circumstances, five days per week allows us some benefits that we are not afforded in a typical summer. First, because all campers will be there on the same days, we can navigate activity scheduling differently than we typically do, allowing for a slower pace with more creative play opportunities. Secondly, after being home for over 100+ days when they arrive, the consistency of the same campers with the same counselors will be very comforting to them as they navigate the world again. If you'd like to talk more about the needs of your family or concerns you have, please give Ryan a call: 818-706-8255 or email him directly.
What about missed days, will there be makeups?
Will you open if it's not recommended by State and Federal health Officals? What organizations is Camp Kinneret looking to for guidance?
While we will do everything we can to make camp as safe as possible, we will not operate this summer if the authorities do not authorize or recommend it and/or if we don't feel comfortable operating. Emotional and physical safety are the most important considerations and we want to be sure we are supporting our community when they emerge from the "Safer at Home" cocoon! You can read details about how we will handle the closure of camp below.
– We do know that the CDC is working on revised guidelines for childcare programs which we will be following.
-The American Camp Association (our accrediting body) is working with experts in epidemiology and infectious diseases to craft guidelines for camps.
-The California Collaboration for Youth is working at the state level to help the governor's office, state health officer, and local health departments work together on guidelines for camps and other youth programs.
-The Los Angeles County Health Department will also be issuing guidelines for LA County camps which we are required to follow as an accredited camp.
What if I applied for Campership?
If you applied for a Campership, we are not sure what space we will have available this summer. If you would like to be considered should we have a space available, please log in and register for our new sessions so we know which ones will work for your family.
If you don't feel attending camp this summer is a good fit for your family, you can request a refund of your $50 deposit.
If you can leave this deposit in camp, we will apply this to your 2021 application and it is greatly appreciated as a small business trying to navigate this.

With all that we currently know, we can't see a way right now to do sleepouts this summer. We are sad to not have them, but we know that being at camp will be great for our campers and we can look forward to sleepout returning in 2021!
What about the 1st aid office?
Based on what we currently know, and in an effort to limit close interactions, we will be making our first aid provider(s) mobile. For minor scrapes, bruises, and splinters as well as most medication administration, the camper (or staff person) will be treated wherever they happen to be. We will still have a fully functional first aid office space to use when needed.
What if I am comfortable sending my camper, enroll, and then become uncomfortable (related to virus concerns) and want to withdraw? Either before or during session.
There are so many moving parts here, that we have details below. Our goal is to limit the financial risk for families and for camp. As a small business, once we are up and running, we have certain expenses we need to still cover. Please refer to our updated 04.2020 policies
What activity changes are planned?
As of this writing, no activity areas have been cancelled for the summer. We are looking into specifics about sanitization at every activity area around camp.
The activity areas that we are currently most concerned about having a sanitization plan for, are:
Ponies
Miwok Village
Sandbox
Boating
While we are developing plans for all activity areas, the ones listed above are where we are not yet comfortable to operate based on our current knowledge. As we gain more information about the virus, activities areas may be added or removed from this list.

What program changes are planned?
As of this writing, we have only planned a few changes:
We will not be serving milk at lunch.
We will continue to update this list as more information becomes available to us.

The CIT group (8th and 9th graders) will be run differently this summer, as they will not be able to join younger groups to practice their leadership skills. However, the group will still be focused on skill development, leadership, and role modeling. We will work with the head CIT counselor to create an appropriate and fun program to prepare our CITs to be future leaders!
What about birthday treats?
No food or drink will be shared at camp this summer out of an abundance of caution. Please do not send treats with your camper to share with their group.
Campers should wear clothes designed for active play. Campers should also wear clothes that they don't mind getting dirty! Campers must wear close-toed shoes for safety reasons.
What about celebrating birthdays?
Birthdays will still be celebrated this summer! Either with their group or if we are able to hold a community Friendship Hill, we will continue to celebrate them there. Campers will still get birthday buttons as well!
Can I contribute to help other families attend camp this summer?
Absolutely! We will be using funds from our existing Campership donation program as well as accepting additional funds. We would love to be able to continue to serve our current Campership families and also to aid campers whose families have experienced financial loss over the past few months. To learn about donating, click here!
What about drinking fountains and water at camp?
We'll require campers to bring their own refillable labeled water bottles this summer. The drinking fountans we have around camp will only be used to fill bottles. We will have some bottles on site for purchase if campers forget theirs and we will charge your card on file.
What if I want to visit this summer?
Typically we love to have campers welcome visitors and show off everything they're doing at camp! However, in order to limit exposure for campers and staff members, visitors will not be allowed at camp this summer.
How will camper drop off and pick up work? What are the hours?
If we are unable to use our usual bus program this summer, we will help families coordinate carpools and we will work out staggered times to make the process smoother and safer for everyone.

Will I have to pay the same amount if no buses?
Unfortunately, if we aren't able to use our bus program this summer, there would be no reduction in fees, just as it has been in the past when families chose not to use our bus program.

My child(ren) have attended for years. How will this impact their experience?
While there may be certain parts of the summer that are different, we believe that the core of the Camp Kinneret experience will be the same. Campers will still get to do most, if not all, of the activities they are used to doing, while getting to play with their peers, along with a caring counselor who will guide them through this new experience.
We are new to camp this summer, how will this impact us?
While there may be certain parts of the summer that are different this year, we believe that the core of the Camp Kinneret experience will be the same. Campers will still get to do most, if not all, of the activities they were hoping to do, while getting to play with their peers, along with a caring counselor who will guide them through this new experience.
My family had planned to come from out of town/state/country. What are my options if we can't travel there? Can we have an extended deadline to be able to make those decisions? What if we can't use a credit for next summer because we're not local?
Please call or email us to discuss what might be the best option for your family, as every situation is different. We look forward to speaking with you soon!
Why is there an update to the policies?
Our goal has always been for families to be able to choose the right program for their family. That hasn't changed today. Our original enrollment policies were built around a typical summer where less than 3% of families withdraw or don't attend. There have been and continue to be unforeseeable circumstances beyond our control which has necessitated this update. We begin preparing for the upcoming summer, when the previous summer ends. From equipment, to interviewing, to advertising, to site maintenance and upkeep, we've been spending money to get camp ready in the way you expect every summer. Additionally, we incur a 3-4% fee on every credit card transaction. We have applied for grants, an SBA loan, as well as the PPP program, and are awaiting word on each program. If families are able to leave their funds with camp and roll them into next year, that would be a big help to camp, as we are small family run business and every dollar is meaningful to us. For more information or discuss this in more detail, please contact Ryan.
What happens to the payments we've already made?
Families who choose to enroll in our new sessions, and have already paid in full, payments will be transferred from your original 2020 enrollments and any additional fees incurred will be charged to the card on file. Any remaining balance will stay on your account as a credit for the future unless a refund is requested.
Families who have only submitted a deposit for their original 2020 enrollment, will have their payment due by the end of April, or at the time of their enrollment confirmation.
What if the new approach doesn't feel like a good fit for my family?
You have a few options:
Convert your 2020 enrollment to a 2021 enrollment. You will keep the 2020 rates and get priority enrollment for the same day combination and bus stop you registered for in 2020. This will be an enrollment, not a credit, so you keep the 2020 rates! This requires full payment of fees in 2020.

If in summer 2021, you decide that camp won't work for your family, you can request a refund at that time.

If you paid in full OR just your deposit, request a refund for your 2020 enrollment. We will refund everything except the deposit at this time.

The deposit will stay on the books as a credit for the future, you will get 2021 priority enrollment even though you aren't attending in 2020, and you will help camp to save on the credit card fees we have already paid.
Request the deposit back and we will refund the deposit when we are able to. It is our intention to return that remaining balance to you as soon as possible. We are, like many small businesses, currently waiting for assistance in the form of a federal Economic Injury Disaster Loan as well as the SBA Paycheck Protection Program Loan. Currently these systems are, to put it bluntly, overwhelmed. Please understand we are working in good faith to provide you with a full refund. We will release more information to you about the expected date of this refund when it becomes available.
What if I do nothing. What happens to the money I have already paid?
While we hope families will choose to enroll in one of our new session options, we recognize the current uncertainty makes it really hard to commit to anything. If families choose to wait and not do anything, any funds you've paid towards summer 2020 will be rolled into a credit for the future. If you've paid in full, that will convert your enrollment to a 2021 enrollment. If you've only paid your deposit, that will convert to a 2021 deposit and give you priority enrollment next summer. If you have specific questions about this, please don't hesitate to reach out.
We applied for a campership, what do we do?
If you applied for a campership, we are not sure what spaces we will have available this summer for camperships. If you would like to be considered should we have a space available, please log in to your account and re-enroll in any or all of the new session options that will work for your family. As soon as we know what space we will be able to offer your family, we will be in touch.
If you don't feel this is a good fit for your family this year, you can request a refund of your $50 deposit.
If you can leave this deposit in camp, we will apply this to your 2021 application.
Where can I find the updated policies?
Have A Question We Haven't Answered?
If you have a question we haven't answered up above, please complete the form below and we will be back in touch with an answer!