2021 Program & Enrollment Information
We're so excited for Summer 2022!
The descriptions below detail what we did for Summer 2021 and how we stayed safe and had fun during the pandemic! As we get closer to Summer 2022, we will update this page to ensure that you are in the know about any and all changes we will make.
WELCOME TO SUMMER 2021!
We are so excited to be turning the corner on 2020 and welcoming our campers back to camp this summer! While the Camp Kinneret spirit will be in full swing, we know 2021 will need to look different than summers past. In an effort to best prepare our camp families, we created this page to explain our 2021 plans and preparations. If you have any questions about summer 2021 in particular, or Camp Kinneret in general, please do not hesitate to reach out to us. Our directors are here year-round and excited to speak with you about our program. We are looking forward to being back with our beloved camp family on our beautiful site this summer!
What We Do At Camp Kinneret
Camp Kinneret is a child-centered environment where we prioritize independence, teamwork, creativity, friendship, and community. We are:
A place where creativity and expression are encouraged.
A program in which teamwork and social interaction are the basics.
A community where the courage to try is celebrated and the desire to succeed is supported.
An opportunity for children to grow through accomplishment and respect.
Camp is about being supported and encouraged to try new things, and about being part of a group, developing a team spirit, and having the chance to lead.
While the pandemic may force us to alter what activities our campers experience this summer, through fun and engaging play led by our dynamic staff we will continue to build confidence, empower independence, facilitate friendship building, and provide attentive care and encouragement to each of our campers throughout every camp day. Our campers will be running around with their friends outside, swimming, doing crafts, playing games, sharing silly stories and having fun!
Summer 2021 will consist of four sessions, each spanning two weeks (except session one, which is three weeks). Following best practices outlined in the EH&E Field Guide developed by the American Camp Association, Campers will attend camp five days per week, Monday-Friday, to be able to provide a consistent environment with current COVID-19 safety protocols in mind. You may enroll your camper in any number of sessions.
| Session: Days/Week | Weeks | Dates | Regular Rate (Starting April 16) | Regular Bus Rate (if using bus service) |
| --- | --- | --- | --- | --- |
| Three: 5 (M – F) | 2 | July 19 - July 30 | $1484 | $200 |
| Four: 5 (M – F) | 2 | August 2 - August 13 | $1484 | $200 |
We will have five different age-specific programs at camp this summer so that campers are being appropriately challenged as they grow and mature! Each program will likely have multiple groups based on the grades campers will be entering in the fall (as we've done in past summers). Campers entering PK/TK and Kindergarten will be in co-ed groups, while campers entering 1st through 7th grades, will be in gender specific groups, by grade, as usual. While we used to refer to these programs as "tribes" in years past, we are now simply calling them programs, and have broken them down as follows:
Sparrows: entering PK/TK and Kindergarten
Quails: entering 1st and 2nd grades
Owls: entering 3rd and 4th grades
Condors: entering 5th, 6th and 7th grades
Campers in Training (CITs): entering 8th and 9th grades
Our small group sizes (averaging 10-12 campers per group per day) and low camper to staff ratios (an average of two college aged staff members as well as a high school aged junior counselor per group) enable us to foster positive growth in unique ways for each camper, to encourage social interaction, and provide safe and age-appropriate challenges. This structure will be the same as past summers, only changing the names by which we refer to these groups!
In order to keep everyone safe and healthy, we will be offering virtual tours of camp this winter. During live sessions, our director Ryan will be walking around camp discussing our philosophy, facilities, and answering any questions you may have. Each tour will include a limited number of participants, so please register early!
To see the tour dates and times, please visit the Tours & Visits page.
Please note that we do not foresee being able to accommodate visitors to our site this summer. Our emphasis on safety means that we must limit who our campers come in contact with during the camp day to our staff and other campers only.

No two camps are the same. They may sound similar, but no two programs are exactly alike.
While in a typical summer it is very important to find the right camp for you and your family, this summer it is even more so. Towards that end, please take the time read through the FAQs below. If you have additional questions,
complete the form at the bottom of this page
.
We look forward to speaking with you to help you understand our program and see if it is the right fit for you and your family.
Transportation and Drop-Off/Pick-Up
Though we will be offering bus transportation from various stops throughout the San Fernando and Conejo Valley this summer, it will not look the regular bus program. While 98% of campers typically ride the bus this summer, we expect that number to be below 50% for Summer 2021, and will ultimately be determined based on demand during enrollment. Bus service will be a separate charge from tuition this summer, and space on the bus will be available according to COVID-19 safety protocols (as of the start of enrollment, this will be limited to one person per seat). Each bus will only pick up at one location, as we try to minimize the time each child is on the bus. In addition to the driver, every bus will have a captain and additional staff members to keep the campers safe and having fun. All riders will wear masks and all windows will be open for the duration of the routes to and from camp.
If you are planning on driving your camper to camp this summer:
AM: 8:30 – 9:00
PM: 3:30 – 4:30
For bus fees for summer 2021, please see the "Dates and Rates" section above.
| Bus # | Bus Stop Location | AM Bus Departs | PM Bus Arrives |
| --- | --- | --- | --- |
| Bus 1 | Beeman Park (Milbank St. & Beeman Ave.) | 8:35 | 4:20 |
| Bus 3 | Encino Elementary (Addison St. 1 block west of Balboa Blvd.) | 8:45 | 4:10 |
| Bus 4 | Serrania Park (Wells Dr. east of Serrania Ave.) *Sessions 2 & 3 Only | 8:50 | 4:10 |
| Bus 7 | The Commons in Calabasas (AM - Trader Joes / PM - The Commons directly across from Trader Joes) | 9:00 | 3:55 |
| Bus 8 | Lang Ranch Elementary (Sandhurst Ave. side adjacent to the parking lot) *Session 3 Only | 8:55 | 4:00 |
| Bus 11 | Miller Park (Off Miller Pkwy. between New Los Angeles Ave. & Tierra Rejada Rd.) *Session 3 Only | 8:50 | 4:05 |
| Bus 12 | Temple Adat Elohim (On E. Hillcrest Drive - East side of Temple parking lot next to the sanctuary) *Session 2 Only | 8:50 | 4:05 |
For more details about transportation for summer 2021, click here.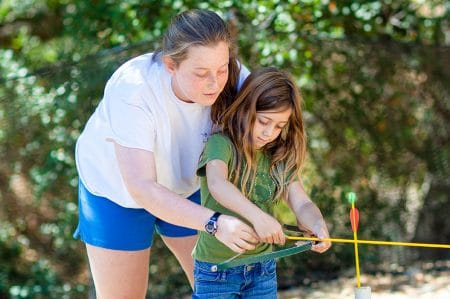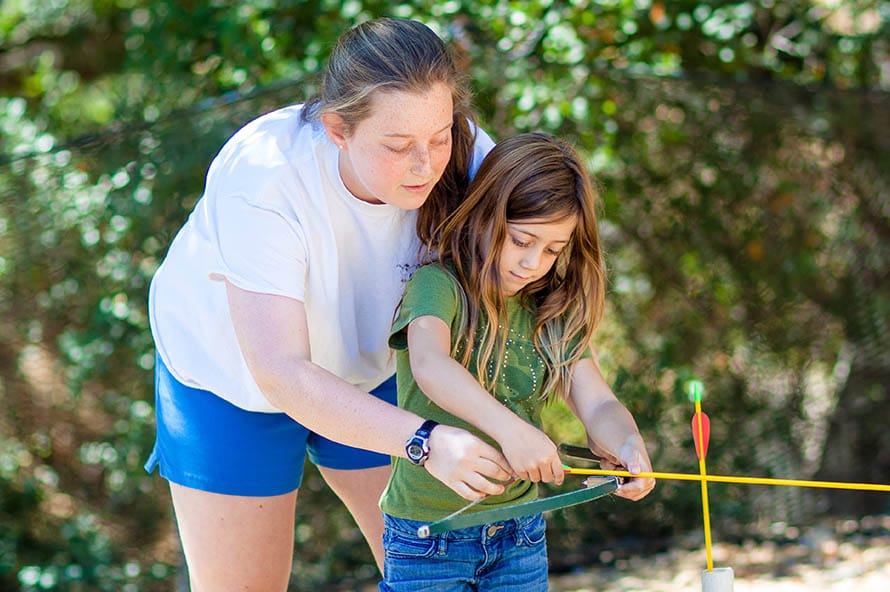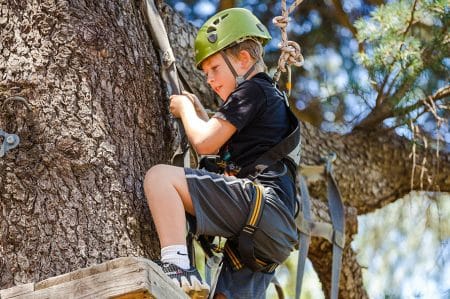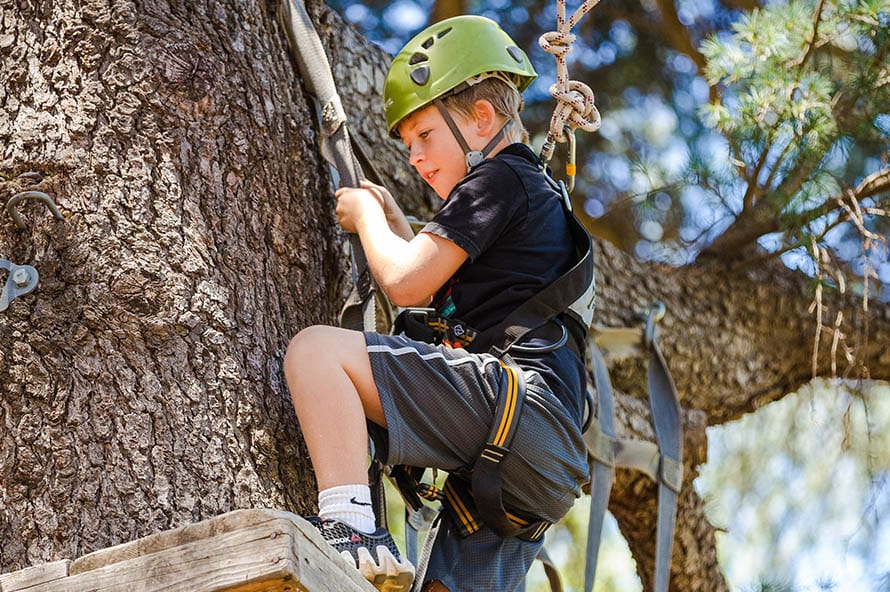 Frequently Asked Questions
We know there are lots of questions about what camp will look like, what adjustments will need to be made this summer, etc. We will be updating this page periodically, but if you have a specific question we haven't answered, please complete the form at the bottom of the page, and we will get back to you!
Where is camp getting its guidance and information from?
We have been working with state and federal authorities along with the LA County Department of Health since April 2020 to determine the best practices to put in place. Additionally, the American Camp Association worked with a panel of experts at Environmental Health & Engineering (EH&E) to develop a field guide for camps. This expert panel has convened specialists in pediatric medicine, camp medicine and nursing, epidemiology, infectious disease management, biological safety, industrial hygiene, organizational design, and other technical specialties. As the summer of 2020 came to a close, EH&E reconvened their experts to review the initial guide and updated it based on the vast amount of information that has been learned as time passes. We want to be sure that we are doing everything we can to create a safe environment for our campers and staff by following all protocols determined by the CDC, American Camp Association, and local officials. We will continue to update this FAQ as well as our enrolled families (through email) with what, if any, changes or adjustments are needed to our typical program and procedures.

What Updates Have There Been?
Quarantine for 7 full days after travel if they get tested and get a negative COVID-19 viral test (swab or saliva) result from a specimen collected 3-5 days after their arrival.
Quarantine for 10 full days after travel if they did not get tested with a COVID-19 viral test after their arrival.
For 14 days after their arrival, continue to self-monitor for symptoms of COVID-19, and avoid being around people who are at increased risk for severe illness. They must isolate and should get tested if symptoms develop.On April 11, LA County Department of Public Health revised their travel restrictions to align with the CDC's recommendations.
Quarantine and self-monitoring are required* for all non-essential travelers who are not fully vaccinated arriving in or returning to the County of Los Angeles from other states or countries, as follows:
Please visit, LA County Department of Public Health's Travel and Guidance website for complete details. Given the risks for our non vaccinated camper population, we are asking families to responsibly comply with this travel guidance to assist us in creating the safest camp environment this summer.
---
On June 23rd, LA County Department of Public Health updated Appendix K – Reopening Protocol for Camps.
While the headline is that "masks aren't required outdoors", there are still many other details to the reopening protocols. While the risks for children contracting the virus is quite low right now due to low infection rates, these numbers are climbing rapidly due to the Delta variant and increased travel for many families. Because of this, Camp Kinneret has modified our mask wearing policy as follows:
Masks will be worn during drop off/pick up, all assemblies, while riding the bus, and whenever your group is passing another group.
Masks may be removed when campers are alone with their group (cohort) at their activity.
When campers & staff may pass another group, masks must be on.
While many campers and counselors have opted to keep their masks on, many have also chosen to remove their masks at their activities. Counselors are not encouraging or discouraging mask use. We know the decision to wear masks is incredibly personal and we want to support each family's decision.
---
On July 19th, we returned to wearing masks at all times (except swimming, boating, drinking and eating) because to the sudden increase of cases in our area due to the Delta variant.
Due to the quick increase in case counts (~2000+/day) for the preceding week coupled with the increase in case count amongst children due to the Delta variant, and with the start of the new session, we decided it was prudent to return to masking full time. In consulting our camp doctor (a local pediatrician), along with data from local testing centers, we have made the decision to return to requiring masks throughout the camp day (except for swimming, boating, eating and drinking).
Let us start by saying each camper and staff member's health and safety is of the utmost importance to us. With extremely low case counts at the end of June, we were able to loosen our initial restrictions by operating with masks off while campers were outdoors in their cohorts. However with the increase in case counts (over 1,000 a day average over the last week, 1,900 new cases on Friday alone), increase in travel amongst our camp families, house guests visiting from outside the area and breakthrough cases for vaccinated individuals, we feel it is important for us to make this proactive choice to protect our camp community. We understand that LA County Department of Public Health has not yet mandated this change, but they have returned to requiring masks for all individuals indoors, signaling a concern at the sudden increase in cases for everyone. We continue to be in touch with other camp directors throughout LA County and we've seen positive cases amongst children at other local camps, preschools and childcare facilities; signaling that the risk due to the Delta variant for children is very real. While we have not had any cases here at Camp Kinneret, we want to keep it that way and do our part to reduce the risk for your children and the greater camp community.
Running a day camp in this part of Southern California means dealing with extreme heat from time to time throughout the summer. In a typical summer that has heat like this, we have a plan for how we modify our schedule and adjust accordingly. During Session One of this summer when masks were required, campers were having a terrific time, despite the 100 degree days. Counselors were able to help mitigate the heat by using their group "hideout" (a shaded area just for their group), slowing their day as needed, "water rainbows" at the field, running through our "rainforest" misters, challenging themselves to see how many bottles of water their group can drink each day in the "water consumption challenge" and occasionally taking masks breaks when campers can be at least 8 feet apart.
In addition to the steps we are taking in camp, we need your help to keep our camp community safe. This means that if anyone in your household is coughing, sneezing, has a runny nose, or any other of the Covid-19 symptoms listed on the CDC's website, campers and staff will need to have a negative PCR test before returning to camp. Currently, these results are taking 24-48 hours through local doctors' offices, but can be as quick as an hour at SafeSiteScreening (located in Calabasas and a camp family owned business!). If you'd like to contact SafeSiteScreening to schedule a PCR test, please contact Lauren (a camp mom) directly as this is something they are offering special to our Camp Kinneret community. Another option who can do same day results for drive-thru PCR tests is PacGenomics (located in Agoura). While Rapid tests can be effective when already exhibiting symptoms, PCR tests are considered the "gold standard" and are far more effective with less "false" results in asymptomatic cases.
While nothing about this summer is typical, our approach to camper health and safety is still our number one priority. We hope that families understand our commitment to safety in all areas of our camp program. We're taking Covid-19 safety as seriously as all of the other precautions we take to create the safest environment we can, so that when your campers are at Camp Kinneret, you know that they are well cared for. This is new and uncharted territory for all of us and we recognize that some families may be frustrated that we are returning to requiring masks throughout the day. With the sharp increase in cases in LA County, we hope you can support our proactive decision. If this changes your desire to have your child attend camp for Session Three, please email us and will issue you a refund. For 66 years, families have chosen Camp Kinneret because we put physical and emotional safety first.
How has camp been preparing and planning for this summer?
Since April 2020, Ryan has been leading a weekly discussion group of 40+ camps that are located around the country, with several who operated in 2020. Through these weekly meetings, this group of camp professionals has been discussing everything from communication challenges, staff needs, sanitization of facilities and equipment, to program modifications and other parental concerns. We've been preparing for the coming summer based on the current conditions and guidance from LA County Department of Health, the State of California, and EH&E's Field guide developed for the American Camp Association. The information contained in this FAQ is based on the most up-to-date guidance that exists. We hope that many of the current restrictions will be rolled back before the start of summer, but we are planning and preparing as though the situation will remain exactly as it is now. We know children need to get back outside and playing- getting to be kids again like they were before COVID-19. We want to make sure we can do that as safely as possible.
What information has been emailed to families?
As we send out emails to families, we will link to them here so in case you miss one, you can be caught up on any of the updates!
Are there any restrictions?
We will be asking families to be very mindful of their outside activities the ten days prior to their session start date and throughout their session. In an effort to keep camp running smoothly, reduce everyone's risk, and to help us to create the best summer possible, we are asking each family to do their part. This means skipping extra playdates with children outside of their camp group, trips or vacations to other areas, extra trips to the store, etc. We know this might feel restrictive, and we hope that when we get close to camp we can ease back on this, but going into the summer, please plan to "lay low" after camp and on the weekends during the time you are in camp. It is possible this 'ask' will change as we get closer as the understanding of COVID-19, the vaccine, and the impact changes in the coming weeks and months. By choosing to be at camp this summer (staff, CILTs, campers and camp families) means choosing to limit your outside activities so that we can have the best safest summer possible!
While we expect this might change as we get closer to camp, currently LA County does have Travel Advisory & Guidance in place. Please be sure you are aware of and planning to follow LA County's Guidance: http://www.publichealth.lacounty.gov/media/Coronavirus/traveladvisory.htm. Every camp in LA County is required to follow this guidance.
Why is Camp Kinneret enrolling 5 days/week for two or three week sessions? Why aren't other camps?
At Camp Kinneret, camper and staff safety, both physical and emotional, are our most important priorities. Through that lens, it is easy for us to see that we need to operate this way this summer to create the safest environment. From all that we've learned, from all that we've read, and from listening to those that operated last summer, it is clear that the best practices say that consistency is key. We know in a typical summer it takes campers a few days to get comfortable, and we believe this summer it might take some children a little longer. Additionally. by having campers with the same counselors and peers for two or three weeks, we know they will have the best chance to get comfortable, build self-confidence, and ultimately build new friendships.
As for other camps, it would be hard for us to say what they are planning. It is important to know in California, there are no regulations governing summer camps. At best, there is accreditation from the American Camp Association. While they have developed guidelines for summer camps that we would be required to follow as an accredited member camp, only about 20% of camps in California are accredited. As you are looking at and comparing other programs, please be sure they are accredited during this really important time. Don't assume if they are operating that they are following best practices or creating a safe environment. Ask questions. Speak to a director. State and County guidance is available to the public. Ask each camp for specifics about their plans. To find other accredited camps, please visit http://find.acacamps.org/
What are the enrollment options & rates?
Campers will attend 5 days/week for two or three week sessions.
| Session: Days/Week | Weeks | Dates | Regular Rate (Starting April 16) | Regular Bus Rate (if using bus service) |
| --- | --- | --- | --- | --- |
| Three: 5 (M – F) | 2 | July 19 - July 30 | $1484 | $200 |
| Four: 5 (M – F) | 2 | August 2 - August 13 | $1484 | $200 |
Space is limited and campers will be enrolled on a first-come, first-served basis.

I am worried that five days/week is a lot for my little one.
We hear you. Five days a week might be a lot for some of our youngest campers. While we would love to be able to offer more day combinations (as we typically do), we don't believe that would be the safest option for this summer. Given the current circumstances and limitations that most children have had to navigate over the last year, five days/week allows us some benefits that we look forward to taking advantage of this summer. During orientation, we will be preparing our staff to regularly 'take the pulse' of the group. There will be times when the group needs to slow down, and times when it needs to run more. We will be using this opportunity to have the group make some decisions together, practice making compromises and work on their collaboration skills. Our staff are known for the nurture and care they bring each summer, and this year will be no different. We expect the needs of the group will change through the course of the session, and the counselors will have the autonomy to adjust the group's schedule, allowing for a slower pace with more creative play opportunities, if necessary. We also believe that this schedule will allow for deeper relationships to be built amongst the campers and counselors, over the two or three week session. We know that five days/week may not be ideal, but every decision we make is through the lens of creating the safest possible experience for our campers and staff.
If you'd like to talk more about the needs of your family or concerns you have, please schedule a call with Ryan or Amy.
When do I have to enroll by?
Enrollment opens for everyone on February 1st and we will be enrolling on a first come, first served basis.
Because group sizes are limited to only 12 campers in each session, we expect groups to fill quickly. If you are unsure of your plans, but want to reserve your space, we recommend enrolling as early as possible. Families will have until April 15th to withdraw without losing any of their tuition payment.
That being said, if you are really unsure if you are comfortable sending your child to camp this summer because of the uncertainties due to the pandemic, we recommend speaking with us before you enroll. To schedule a call with one of our year round Leadership Team members, click here.
Although many groups will fill prior to the start of the summer, you can still enroll in any remaining spot until the Wednesday prior to the start of that session.
Will we be able to miss a week in a session?
We will only be offering full-session enrollments for Summer 2021. If you need to miss a day or two, or if you are planning a trip that conflicts with one of the sessions, we suggest choosing a session that fits completely into your summer plans.
What about missed days, will there be makeups?
Because campers will be attending for full sessions and 5 days/ week we will not be offering makeups for missed days this summer.
If your camper needs to any time for health reasons, please refer to our policies for all of the details.
Will you open if it's not recommended by State and Federal health Officials?
While we have every expectation that we will be able to operate based on the plans we have put in place, we will not operate if the authorities do not authorize us to do so.
What if I need to apply for a Campership?
Unfortunately, with limited spaces in each group and an extremely tight budget, we are not sure how many Campership spots we will have available this summer. If you would like to be considered should we have a space available, please log in, register for the Campership session, and complete the Campership Form. There is a $50
application fee with submission of your application. In the event you do not accept the Campership offered, your application fee will be refunded.
Unfortunately, we can't see a way right now to do Sleepouts this summer. We are sad to not have them, but we know that being at camp will be great for our campers and we can look forward to Sleepout returning in 2022!
What about the 1st aid office?
Based on what we currently know, and in an effort to limit close interactions, we will be making our first aid office mobile. For minor scrapes, bruises, and splinters, group counselors will provide basic first aid. In the event more advanced medical care is needed, Leadership Team members will assist the camper (or staff person) wherever they are on site.
What if I am comfortable sending my camper, enroll, and then become uncomfortable and want to withdraw? Either before or during a session.
What activity changes are planned?
As of this writing, no activity areas have been cancelled for the summer. We are looking into specifics about sanitization at every activity area around camp.
The activity areas that we are not sure if we will be able to operate in some form are:
Ponies
Sandbox
Rockwall
Boating
*While we are developing plans for all activity areas, the ones listed above are where we are not yet comfortable to operate based on our current knowledge. As we gain more information about the virus, activities areas may be added to or removed from this list.

What program changes are planned?
We are doing our best to run every part of camp program that we can. As of right now our "all-camp events" will experience the biggest changes. Instead of having all-camp morning and afternoon assemblies ("Good Morning Mountain" and "Friendship Hill"), it will be likely that those activities are conducted by individual groups or a subset of overall camp. Group tables will be spread out throughout the site, and each group will have a dedicated space where they will eat lunch and juice bars. Drinking fountains throughout the site will be converted to water bottle refill stations.
There are many more small adjustments we are making to accommodate the protocols and guidance, and we will continue to adjust as necessary to create the safest program possible. Rest assured, we will be having a juice bar and singing "Re-mem-mem" at the end of each camp day!
The CIT group (8th and 9th graders) will be run differently this summer, as the CIT campers will not be able to join different younger groups each day. However, the group will still be focused on skill development, leadership, and role modeling, while having an opportunity to build relationships within the group. We will work with the CIT counselor, as well as the CITs, to help them build a fun program that fits their needs and to be future leaders!
As of the start of enrollment, yes. Per LA County orders, masks are required when outside of your home, for anyone over two years of age. As we get closer to camp, with more people having the vaccine, our hope is that this will change. But as of right now, every camp in LA County must require masks for staff and campers.
While campers and staff will wear masks throughout the day, masks will not be worn while swimming per LA County guidance.

What about celebrating birthdays?
Birthdays will still be celebrated this summer! They will celebrate with their group or, if we are able to hold assemblies with larger groups, we will celebrate them there. Campers will still get birthday buttons as well!
*Out of an abundance of caution, please do not send birthday treats with your camper to share with their group this summer.
Can I contribute to help other families attend camp this summer?
Absolutely! We will be using funds from our existing Campership donation program as well as accepting additional funds. We would love to be able to continue to serve our current Campership families and also to aid campers whose families have experienced financial loss over the past few months. To learn about donating, click here!
What about drinking fountains and water at camp?
We'll require campers to bring their own refillable labeled water bottles this summer. The drinking fountains we have around camp will only be used to fill bottles. We will have some bottles on site for purchase if campers forget theirs and we will charge your credit card/eCheck on file.
What if I want to visit this summer?
Typically we love to have campers welcome visitors and show off everything they're doing at camp! However, in order to safely limit exposure for campers and staff members, visitors will not be allowed at camp this summer.
How will camper drop off and pick up work?
If your camper is not riding a bus this summer, we will work out staggered times to make the process smoother and safer for everyone. Exact details will be sent to families prior to the start of the session.

How will bus service work this summer?
While in a typical summer every bus makes 3 or 4 stops along the way, based on what we currently know each bus will only pick up at one stop and then drive straight to camp. This will reduce the amount of time campers and staff are sitting on the bus, as well as reduce COVID-19 transmission risks during loading/unloading.
We expect masks to be required, one camper per seat (although siblings can share a seat), and windows to be down to increase airflow throughout the ride.
During enrollment, we will ask families to let us know if they would like to use the bus service this summer. We will also ask which bus stops would work for their family. Once we are closer to camp, we will communicate to families their exact bus stop location and times for each session. While we would love to have consistent bus stop locations throughout the summer, we expect there to be changes from session to session.

Why is bus service not included in camp tuition this summer?
Unfortunately, because of the limitations on the number of riders per bus, the increase in costs for the rental of each bus, and the fact that many families would prefer to drive their campers to camp this summer, we aren't able to include the cost in camp tuition for summer 2021.

My child(ren) have attended for years. How will this impact their experience?
While there may be certain parts of the summer that are different, we believe that the core of the Camp Kinneret experience will be the same. Campers will still get to do most, if not all, of the activities they are used to doing. At the same time, they will get to play with their peers alongside a caring counselor who will guide them through this somewhat new experience.
My family had planned to come to the area from out of town/state/country for camp this summer. Is that okay?
What if my child needs a shadow/1-on-1 this summer?
This summer, we are going to have additional requirements for shadows, in order to reduce the risk in our camp community as much as possible. We encourage you to connect with your child's agency asap to get a shadow lined up quickly, so that all requirements can be met. Here are the current requirements based on the current guidance, however these requirements may change at any time:
Campers need to have one shadow the whole summer.
Shadows need to be exclusively with your camper for the duration of their time at camp.
Shadows can not spend half a day with your camper here and then spend the other half a day with another child.
Supervisors can utilize teleconferencing or phone calls rather than coming onsite for a visit this summer.
Shadows need to be vaccinated.
Additional paperwork, specific to shadows will be required, like in a typical summer. Please contact camp if your child will need to have a shadow this summer.
Where can I find the updated policies?
Have A Question We Haven't Answered?
If you have a question we haven't answered up above, please complete the form below and we will be back in touch with an answer!